Most National Assembly deputies want the revised Cinematography Law to provide a legal corridor to foster the growth of the film industry. Films are both a channel for creativity and a sector with immense contributions to Vietnam's socio-economic growth.
Liberating movie categorization is key to achieving these objectives. Consequently, many National Assembly deputies have suggested a new approach towards licensing foreign movie producers and classifying movies. Enterprises and experts, including those on policy making, agree to these changes to encourage the amended law to adopt more drastic steps.
Simplifying the procedure for licensing foreign movie producers
Some National Assembly deputies suggest simplifying the procedure for licensing movie production so that local producers can collaborate with their foreign counterparts. The duration for licensing a movie project should be shortened from 30 days to 15 days.
The Institute for Policy Studies and Media Development (IPS) proposes requiring licenses for foreign movie producers only when the projects pertain to Vietnam's historical and political context since such content is of national importance and it makes sense to evaluate the Vietnamese scripts. As for other aspects such as stage production, costume design, videography, sound, lighting, special effects and subtitles, there is no need to require licenses for the Vietnamese content within 30 days since they do not relate to matters with implications for national security. Such a requirement would just impose unnecessary burdens, financial or otherwise, on stakeholders.
Public participation in film categorization
Some National Assembly deputies suggest encouraging public participation in the categorization of movies: (i) some enterprises can be licensed to classify movies if they have the necessary human resources; (ii) movie associations can assist the authorities in movie classification. At the same time, there should be a clause on how movie producers can appeal should their movies be banned.
Some deputies suggest reviewing the law to foster balance and turn articles 26, 27, 28, 29, 30, 32 and 33 into a separate chapter that precedes that on movie distribution.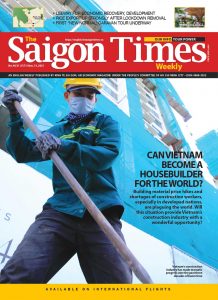 In this regard, IPS offers three suggestions. First, given the importance of the legal framework for movie classification, it merits a chapter instead of being part of that on movie distribution as in the current draft. Chapters on film-related activities should be arranged according to the sequence of movie production, categorization and distribution.
The chapter on movie categorization should adjust the following matters: (1) the classification of films by age ratings and content (including criteria that reference Article 10 on what is banned); (2) criteria and outcomes for movie categorization (physical and digital forms), as well as how the results are displayed; (3) the possible role of qualified private firms in categorizing movies (in the current context, media organizations licensed to operate television and radio channels, as well as journalism associations, can undertake this task; (4) clear guidelines on how movie categorization services can be licensed or their licenses can be withdrawn (the necessary human resources and infrastructure, licensing procedure and the circumstances under which licenses will be suspended); (5) the central committee on licensing movie categorization agencies should be provided; (6) how disputes on movie categorization will be settled; (7) changes in movie categorization and (8) removal of movie categorization outcomes.
Second, there should be a mindset shift underpinning movie categorization, which should be viewed as a service (similar to public notarization) that different groups can provide rather than an administrative procedure. Movie categorization should be considered as a sector subject to business conditions, with participants having to meet criteria in human resources and techniques for movie categorization, as well as being fully responsible for the service provided. Besides enterprises, trade associations in the film industry should be allowed to offer the movie categorization service.
Third, a national committee for movie categorization should be an independent professional entity that can help to settle movie categorization disputes. Enterprises may classify a movie as 13+ instead of 18+ due to profit concerns. If the Ministry of Culture, Sports and Tourism believes that the movie should be classified as 18+, it can get the committee to assess the matter. Movie categorization agencies that wrongly classify movies several times (for instance, at least five times) may have their license removed.
Vietnam has an illustrious history, a diverse culture and beautiful scenery. It can capitalize on these strengths, especially during this digital revolution, to propel industries such as film, game and video-on-demand (VoD) production. Domestic firms should be unchained, so that they can invest, do business and collaborate with their counterparts. Only then will this promising industry thrive. The Cinematography Law is expected to fulfill this mission.