Besides the spiritual attractions of Chau Doc City in An Giang Province, tourists can marvel at the floating houses and fishing rafts dotting the Chau Doc River. These water-based dwellings, interconnected by the Con Tien Bridge, form a unique floating village along the riverbanks.
Located 105 kilometers from Can Tho City and 200 kilometers from HCMC, Chau Doc Floating Village is accessible by various modes of transportation. Upon arrival in Chau Doc, tourists can rent a boat to explore the floating village. The rental price varies depending on the location and the number of travelers, but rates are generally reasonable.
The sight of the floating village's vibrant, colorful houses nestled along the river can captivate any visitor. These structures have a rustic, simple architecture, with light-colored paint and full furnishings.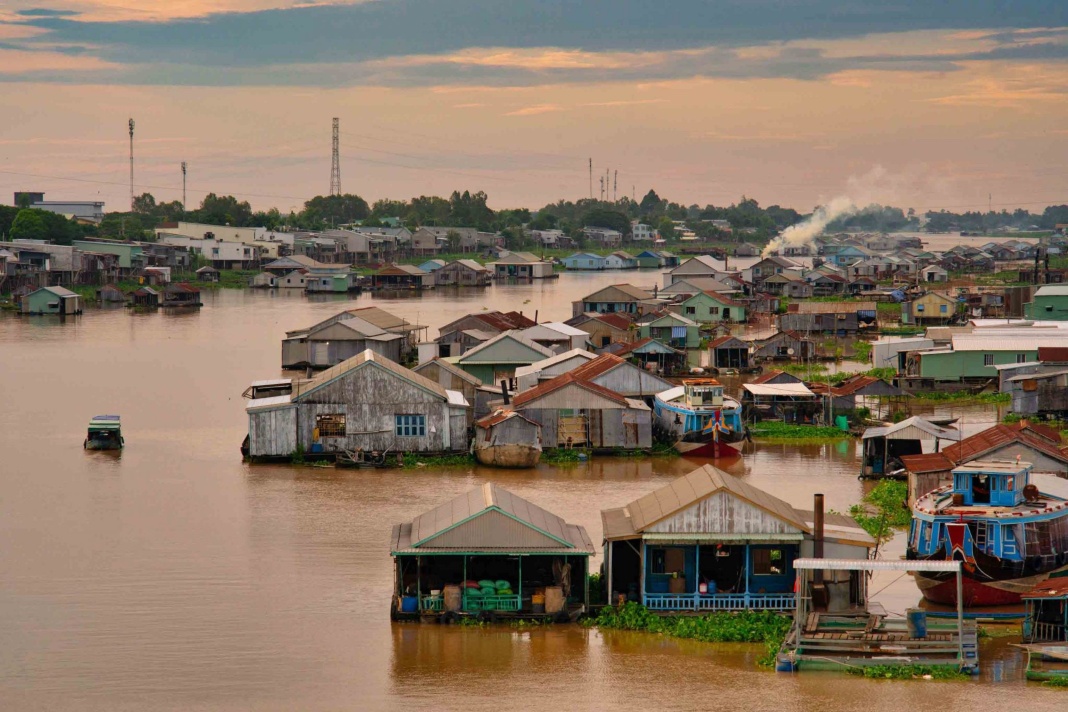 In addition to traditional fish farming, the village has also invested in tourism in recent years. This initiative not only attracts domestic and foreign tourists but also provides villagers with opportunities to augment their income through accompanying services. Visitors can gain an in-depth understanding of the fish farming process and enjoy the thrill of feeding fish directly from the floating rafts. Moreover, they can listen to villagers share stories about their lives and the reasons behind their commitment to this profession.
No exploration of Chau Doc Floating Village would be complete without indulging in local fish delicacies like fish hotpot and fish paste or without a visit to the neighboring Cham Village.
The village is an ideal destination for those who desire to explore the characteristics in the history, culture and daily life of people in the Mekong Delta region. Life is in harmony with nature in which most daily activities occur on the river's surface. It is somewhat more limited than on the mainland, but this is what makes the difference of Chau Doc Floating Village that can hardly be found elsewhere.