For enterprises, complying with laws and business ethics are compulsory, while social responsibility and charitable activities are their option. However, personal financial service provider F88 considers corporate social responsibility (CSR) as a mandate.
Its CSR activities are diversified, heading towards the underprivileged as well as its employees and customers.
Care for community, employees
F88 has included CSR in its sustainable development strategy and its CSR programs have been even enhanced during and after the Covid-19 pandemic. With an aim to help local residents better their lives, F88 set up the "Love rice" fund in 2019.
Following the "bringing love to Thanh Hoa" program, in which necessities were presented to shorthanded elderly people in the north central province, and bicycles donated to poor students of Chu Van An School in Hanoi's Thanh Tri District, F88, through the "Love rice" fund, gave the community a leg up over the pandemic in 2020 and 2021.
In specifics, F88 donated nearly 2,500 gift sets, including food and necessities to laborers in Hanoi, Bac Ninh, Bac Giang, Quang Ninh and Thanh Hoa, which were major Covid-19 hotspots. Essential commodities, 1.5 tons of rice and 100 boxes of water bottles were also given to frontline workers and residents in HCMC.
This year, F88 gave over 8,000 gift sets to the disadvantaged nationwide on August 5 and 6. Laborers with difficult circumstances received gift sets, including three kilograms of rice, a pack of sodium glutamate, a bottle of cooking oil and 12 packs of instant noodles each, at 76 transaction offices of F88 across the country.
An F88 leader said the gift sets, despite being small, were F88's love and desire to share the difficulties of local residents.
Through the gift, F88 expected to spread love and bring good values to the community. This is also the principle, purpose and mission of the "Love rice".
Sharing the difficulties of disabled children without families, F88 has presented medicines and necessities to 150 disabled children who are orphaned and abandoned at the Go Vap child nurturing and protection center. The center currently brings up and takes care of 220 orphaned or abandoned children with disabilities.
Moreover, in the Mid-Autumn Festival this year, 750 F88 transaction offices nationwide conducted a program to give gifts to children facing difficulties in their neighborhood. The gifts were small but helped the children enjoy a warm and meaningful festival.
F88 leaders believe that love which is spread in a proper way will help inspire the underprivileged to overcome their difficulties. Gifts should be given with respect and encouragement to help efface the inferiority complex of the disadvantaged.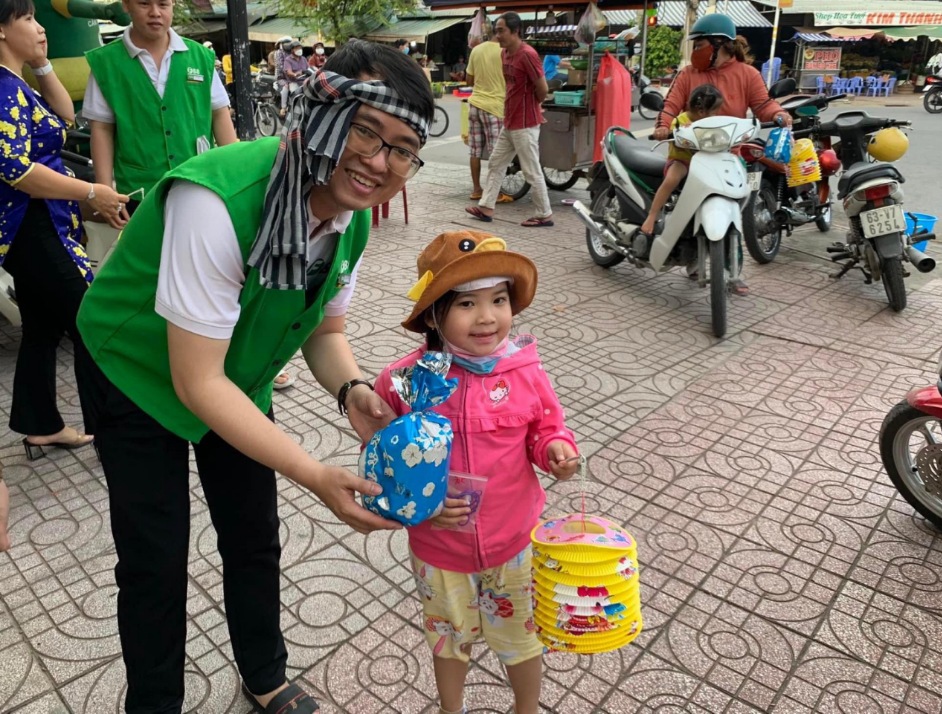 Featuring CSR spirit in products
In addition to social activities, the development of financial products for subprime borrowers is also a practical activity proving F88's responsibility to the community.
In particular, it provides loans for customers without big assets for collateral who cannot borrow loans from banks and financial companies.
If they are not offered loans by such financial service provider as F88, they will have to get black credit or shark loans with high risks.
Moreover, F88's micro-insurance is a financial solution for the poor. It is not only a normal business activity of F88 but also the company' efforts to support the underprivileged.
Reaching business targets while bringing values to the community is a goal pursued by F88.
According to the company, although enterprises have paid more attention to CSR programs, the implementation of these programs depends on their financial capacity. Nevertheless, if enterprises are serious in CSR activities, they will gain the community's understanding, thus improving their brand values.