In recognition of Giang Brothers' outstanding achievement of setting a new Guinness record for most consecutive stairs climbed while balancing on the head: 100 stairs, in Spain, which raises the level of Vietnamese circus art, Hung Thinh Corp awarded them a US$50,000 immediate reward (equivalent to more than VND1 billion).
Previously, at 13:00 on December 23 (local time) in Girona, Spain, Giang Brothers successfully set a new Guinness record: climbing 100 consecutive stairs while balancing a person on the head in 53 seconds. The "circus princes" broke their own record set in December 2016 right here (most consecutive stairs climbed while balancing on the head: 90 stairs, in 52 seconds). The outstanding achievement has marked Vietnam on the world circus map.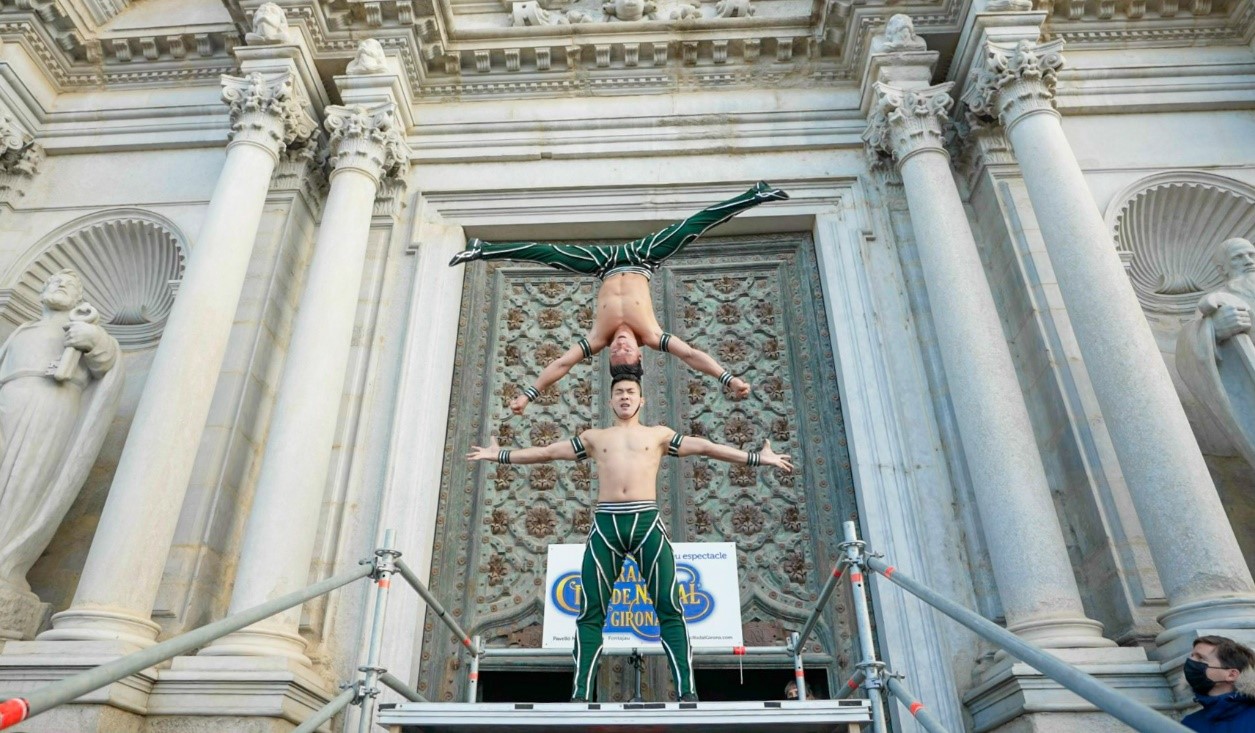 After setting a new record, Giang Brothers received an unexpected spot reward from Hung Thinh Corp right in Spain. "This victory and honor belongs to everyone. We hope that today's success will spread positive energy, encouraging people of the world in general and Vietnam in particular to strive to overcome difficulties. We are grateful for the unexpected gift from Hung Thinh Corp. In the near future, Giang Brothers hope to have an opportunity to cooperate and accompany Hung Thinh Group's activities to spread the values of Vietnam's cultures and people to the world," Giang Brothers said.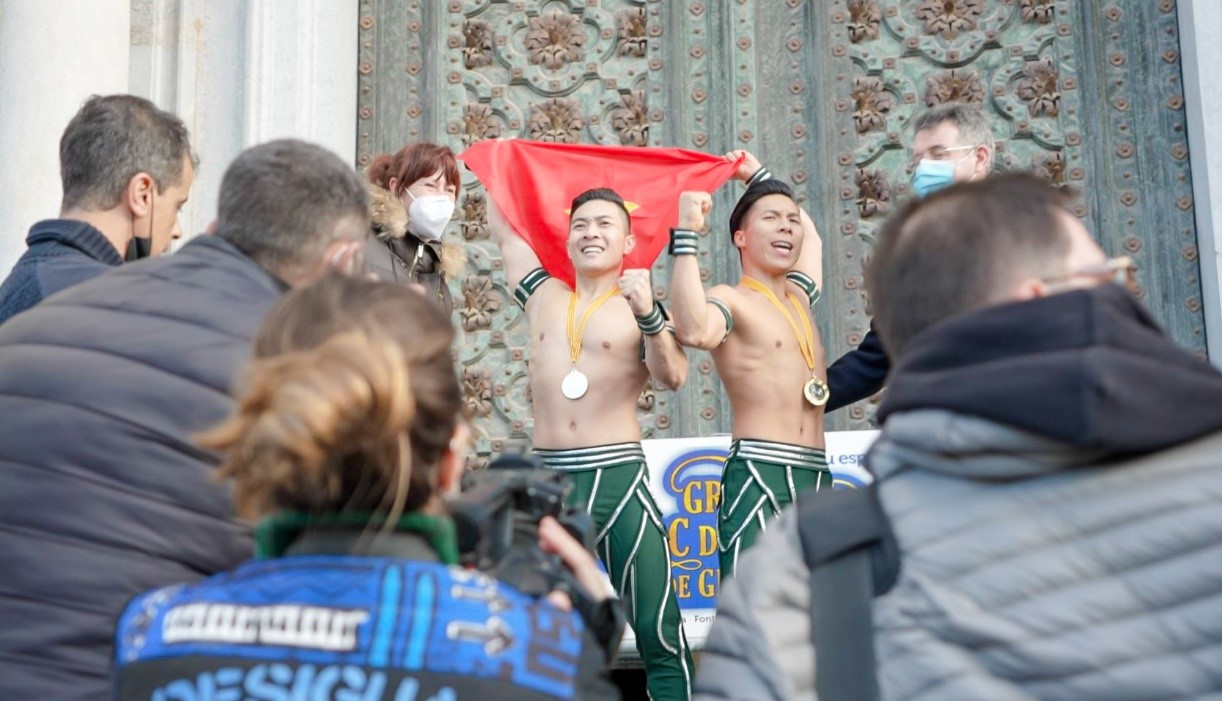 "We would like to send our gratitude and congratulations to Giang Brothers for their outstanding performance. Vietnam is proud to set another Guinness world record. The enormous strength, energy and perseverance of Giang Brothers to set a world record inspire Hung Thinh Corp to keep developing more iconic products, works and destinations to further promote Vietnam's image to the world. Hopefully, Hung Thinh Corp and the two artists will collaborate for the amazing things ahead," said Hung Thinh Corp's representative.