Businesses are wondering how long it will take to ride out the current economic malaise. Numerous businesses in the fertilizer, retail, textile, furniture, and real estate sectors have exercised great prudence in setting their growth targets, with some even lowering their targets.
Modest growth targets
Businesses in the fertilizer production and trading sector reported robust growth last year. Data from the General Department of Vietnam Customs showed that Vietnam exported more than 1.75 million tons of fertilizers worth a total of over US$1.09 billion, surging 96% from the previous year.
But this year will be challenging for them as China and Russia are enhancing their fertilizer exports. The decline in demand that began in the fourth quarter of last year is expected to continue this year.
Moreover, the prices of agricultural materials have remained higher than the pre-pandemic levels. With the bleak outlook for fertilizer prices in 2023, many companies have cautiously revised their business plans.
PetroVietnam Ca Mau Fertilizer JSC (stock code DCM) set a revenue target of only VND13,458 billion, down 15.5%, and a profit goal of VND1,383 billion, down 67.6% from last year.
PetroVietnam Fertilizer and Chemicals Corporation (stock code DPM) has projected a 6.7% decline in revenue and a 59.7% drop in profit compared to last year. Meanwhile, Binh Dien Fertilizer JSC (stock code BFC) looks to a more positive profit target than others, but its revenue goal has also decreased by 12.9% to VND7,476 billion.
Experts at SSI Securities Corporation (SSI) said that urea prices may drop this year due to the recovery of urea exports by Russia and China.
According to experts at KBSV Securities Corporation, there are two main factors that might affect the business prospects of listed fertilizer companies. First, the weather in the first half of the year is predicted to be favorable for agricultural cultivation, yet the markets seem to be not better. Second, political instability and weak consumer demand hinder the activities of farm produce exporters, placing fertilizer companies in difficulty.
Given the increasing supply after China lifted its export ban, fertilizer prices are forecast to fall further this year. Moreover, input costs remain higher than the pre-pandemic levels, making the situation worse.
Retailers grapple with sluggish business
Due to the global economic slowdown, many retailers of non-essential goods such as fashion, electronics and technology products are struggling with sluggish business and might be forced to change their operations this year.
Recently, Digiworld Corporation (DGW) took investors by surprise when it lowered its 2023 business target. According to the agenda of the upcoming annual general meeting set for April 26, DGW will show shareholders a revenue plan of VND20 trillion, down 9%, and an after-tax profit target of VND400 billion, down 42% year-on-year.
In February DGW announced the Board of Directors' resolution approving the 2023 business plan with revenue of over VND25.1 trillion and after-tax profit of VND787 billion, up 14% and 15% compared to 2022, respectively.
The lower-than-expected growth target is attributed to weak consumer demand and the global economic slowdown. During the afternoon trading session on March 30, the DGW stock price fell by 5.25% versus the previous session at below VND30,000 per share on the stock market.
Many key retail companies in the electronics and technology industry such as Mobile World, FPT Retail, and Petrosetco reported sluggish business results in the fourth quarter of last year and the early months of this year under pressure from poor consumer demand induced by inflation and unemployment.
During the first two months of this year, Mobile World Investment Corporation (MWG) made VND19,010 billion in revenue, down 25% against the same period last year.
During a meeting with investors in mid-February, Nguyen Duc Tai, chairman of MWG, said that the current challenges faced by ICT and CE retail businesses would not go away anytime soon, as this is a global issue.
To reduce costs, MWG decided to down all Bluetronics stores in Cambodia in the first quarter of 2023. It will also scale back its AVASport chain and put the expansion of its AVAKids and An Khang chains on hold. Since the end of last year, MWG has also strived to reduce its inventory significantly.
Given lower consumer demand and escalating inflation, Tai believes, 2023 will not be a good year for non-essential goods retailers, at least in the first two quarters.
SSI Research's report on the retail market, released in late January, also reflected this assessment. According to SSI Research, the bleak situation of the retail market will last at least until June this year.
In the first half of 2023, the rise in electricity prices, medical costs and tuition fees, coupled with the value-added tax being reverted to 10%, will have adverse impact on consumption. With the assumption that inflation would peak in the first half of this year and decelerate in the second half, spending on phones and electronics would decrease by 10% year-on-year.
SSI Research believes that runaway inflation will result in higher input costs for retailers because it would be tough to revise up selling prices under the current circumstances. Meanwhile, consumers are looking for steep discounts and this consumer trend may last until the end of 2023.
It is likely that consumers will cut down on their purchases of many other products, aside from electronics devices and technology gadgets, according to retailers.
Real estate firms cautious
Given the economic woes, companies in the real estate and construction sectors have got prepared for lower profits than in 2022. The documents expected to be published in the upcoming general meeting season show signs of business difficulties.
For instance, Vietnam Construction and Import-Export Corporation (stock code VCG) has set a target of VND860 billion in after-tax profit, 8% lower than in 2022.
Viglacera Corporation (stock code VGC) plans to get before-tax profit of VND1,200 billion and consolidated profit of VND1,300 billion for the parent company. This target is a step back from 2022, when the parent company's profit before tax reached VND1,710 billion and consolidated profit VND2,305 billion.
As specified in the documents for the Annual General Meeting of Shareholders of Dat Xanh Group (stock code DXS), the company is aiming for consolidated revenue of VND3,800 billion, down 8%, and net profit of VND126 billion, down 62% year-on-year.
DXS ascribed this lower business target to global economic volatility and policies that directly affect the real estate sector.
Another organization, Ha Do Group JSC (stock code HDG), also set a lower profit target. At their recent 2022 meeting, the company announced that its consolidated revenue target this year is VND3,040 billion (down 17%), with a profit after tax VND1,053 billion, nearly 24% lower than the previous year.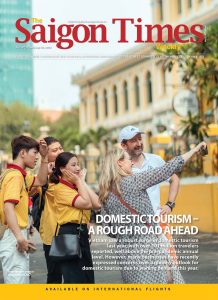 For Sonadezi Long Thanh JSC (stock code SZL), the company will present its 2023 business plan to its shareholders, in which revenue would reach VND455.3 billion, of which profit before tax would be VND109 billion, down 8.4% from last year; and profit after tax VND90.3 billion, down 9%.
Many other businesses also lowered their earnings targets for this year. Among these, Long Hau JSC set an after-tax profit target of VND127 billion, down 38%, while Phuoc Hoa Rubber JSC targeted an after-tax profit of VND448 billion, down 36% year-on-year.
Others on their guard
Many other businesses, including profitable ones, are becoming more cautious with their business goals this year. Textile, footwear, furniture, securities and logistics businesses have made bleak forecasts.
In particular, though it made good revenue and profit last year, Binh Son Refining and Petrochemical JSC (BSR) looks to earn profit nearly 90% lower than last year.
Specifically, according to the provisional 2023 business plan, the targets for profit before and after tax are VND1.8 trillion and VND1.63 trillion, nearly 89% lower than last year each.
With I.D.I International Development & Investment Corporation (stock code IDI), the goal is only VND186 billion for profit after tax, down 66% compared to 2022.
Most agree that a sharp drop in export orders, low consumption and uncertainties are what make entrepreneurs more careful in setting their business goals.
A recent survey by Vietnam Report indicates that fear of a global recession (93.9%) is the biggest issue businesses will face in the coming year.