The corporate bond market has changed for the better, with a huge volume of bonds issued in March. Whether the market recovery trajectory stays the course is uncertain.
Back on track?
Data collected by the Vietnam Bond Market Association from the Hanoi Stock Exchange and the State Securities Commission indicated the corporate bond market showed signs of recovery in March, with 11 rounds of bond issues worth a total of VND26,425 billion launched compared to almost no bond issues in January and three bond issues worth VND2,000 billion in February.
Preliminary data of the Ministry of Finance showed corporate bonds issued in the first quarter this year amounted to VND24,708 billion. Of the total value, around 96% found buyers on March 6, the enforcement date of Government Decree 08 that was issued to supplement, revise or remove some articles of another decree regulating corporate bond trading on domestic and international markets. Those bonds, 98.2% of them issued by real estate firms and 77% acquired by banks, come with an average tenor of 2.37 years and an average annualized coupon of 7.75%.
The number of corporate bonds redeemed earlier than maturity soared further. Corporate bonds worth VND14,300 billion were bought back in March alone, rocketing 137% over February and 64% against the same period last year.
The total value of corporate bonds redeemed since early this year has reached VND29,860 billion, up 63% year-on-year. Banks and real estate companies were the biggest buyers, accounting for 36% and 31% of the redeemed amount, respectively.
It is reasonable for banks to buy back corporate bonds before maturity amid surplus liquidity in the banking system and lower-than-expected credit growth, yet property firms strengthening their bond buybacks reflected their cash flow was not as poor.
However, not all businesses could afford early bond redemption under the current market conditions, as many still struggled to pay coupon and principal on time. Data from the ministry showed 69 issuing organizations were late in settling bond coupon and principal in the first quarter, with a total value of VND19,200 billion.
Among them, 23 negotiated with bondholders on the terms and conditions of bonds worth around VND9,600 billion.
Improving sentiment remains critical
The success of new bond issues in March sent out a positive signal to the market, but whether the situation can continue amid unfavorable market conditions is still uncertain.
According to analysts, most of the corporate bonds sold to institutional clients in the first quarter came from little-known companies with limited information or established less than a year ago.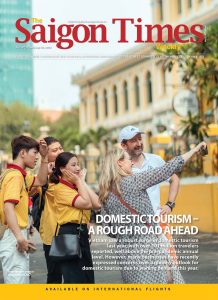 Declining interest rates over the past month may pave the way for the corporate bond market to recover. Lower interest rates would reduce the pressure on interest payments for bonds with floating coupons and new corporate bond issues. In addition, bank savings may return to the bond market due to higher returns.
Decree 08 is also expected to revive the corporate bond market, as it suspends the regulations that require debt-issuing organizations to report their credit ratings and individuals classified as professional investors to buy corporate bonds.
However, it is still hard to obtain funding from the bond market, as banks have struggled to issue bonds despite their reputation and huge financial resources. Thus, reviving investor confidence is still the key to helping the bond market bounce back, especially for individual investors affected by fraud last year.
The Vietnam Banks' Association attributed the difficulties in launching new bond issues faced by lenders to the current conditions for issuing bonds, unbefitting the banking-specific characteristics. Investors remain prudent in investing in bonds offered by banks, as banks and securities firms used to sell corporate bonds to individual investors actively, which led to the corporate bond market crash.
Apart from promptly handling bond issuers that violated regulations, authorities should protect investors' interests and make the corporate bond market safer. They could do so by raising criteria for issuing bonds, enacting provisions that specify secured asset quality, encouraging credit rating, and employing optional insurance mechanisms for corporate bonds. In a separate development, the HCMC Real Estate Association asked the State Bank of Vietnam to revise Circular 16/2021/TT-NHNN in ways that enable banks to buy corporate bonds to restructure debt. The draft circular amending Circular 16 has new contents, such as allowing banks to buy corporate bonds meeting the prescribed conditions by December 31.
Though such provisions may help improve the market's liquidity, they have yet to address the concerns of businesses and experts, which is the permission for banks to buy corporate bonds to restructure debt. Therefore, many argued that the draft circular would not have much effect on the corporate bond market and the real estate sector, thereby adversely affecting the bank credit quality.