For most students, Summer Camp is at the top of their "awesome things to do before summer ends" list. Because of its numerous benefits, the "overseas summer camp" has become a popular buzzword for both parents and students this year.
Two weeks of living like an international college student and traveling the world with friends
In addition to the passion for traveling with close friends, summer is a golden time for future global citizens to equip themselves with the indispensable skills of the twenty-first century, such as survival skills, social skills, integration skills… It is especially important to enrich their lives with values and knowledge that are beyond books and studying.
The international summer camp, a type of short-term study abroad that combines travel, exploration, and self-development, is the best option for meeting all these requirements. Summer camps include domestic and international trips that are organized by prominent international schools, with many years of experience and are the most trusted by parents and kids.
Ms. Nguyen Thanh Huong, a parent who has recently registered her child for this year's VAS Summer Camp two-week trip to the United States, said: "My child's first study abroad trip was a trip to Japan (also in the VAS Summer Camp). I was quite nervous the first time my child was away from home for two weeks without his parents by his side. I conducted a lot of research and weighed many variables before making the decision. I found the trip to be very valuable and watched my child mature afterwards. He became more independent, caring, responsible, and he communicated in English more confidently."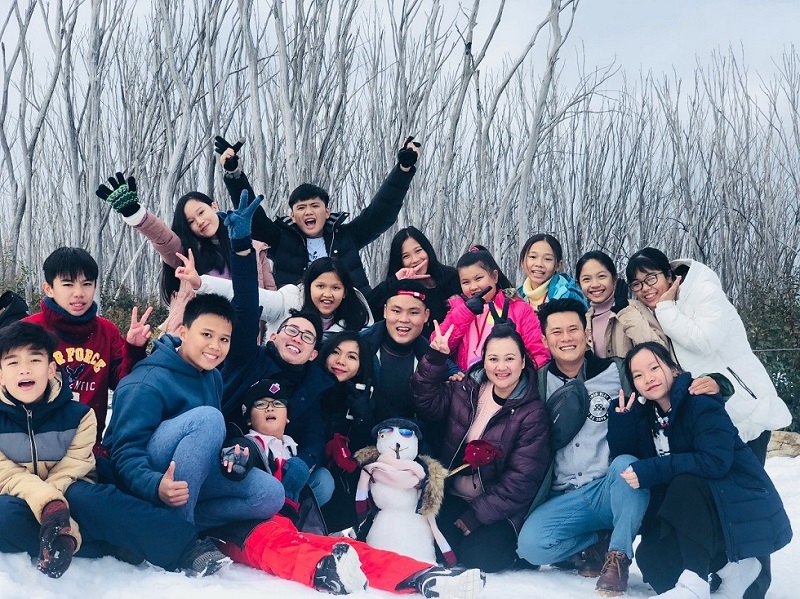 "By experiencing international student life in the dormitory, participating in English and other skills courses at the world's leading universities, students have the opportunity to learn about the country, culture, people and the universities where they want to study abroad in the future. This will help them choose and plan their overseas study path in accordance with their own needs," said Ms. Do Thi Minh Chau – Chief Central School Service Officer, Vietnam Australia International School (VAS) – a unit with nearly 20 years of experience in organizing unique summer camp programmes for children of all ages.
"Trips with friends, whether for a day or a week, are wonderful experiences that will become priceless memories. This is also what students love and look forward to the most at the VAS summer camp every year," Ms. Chau said.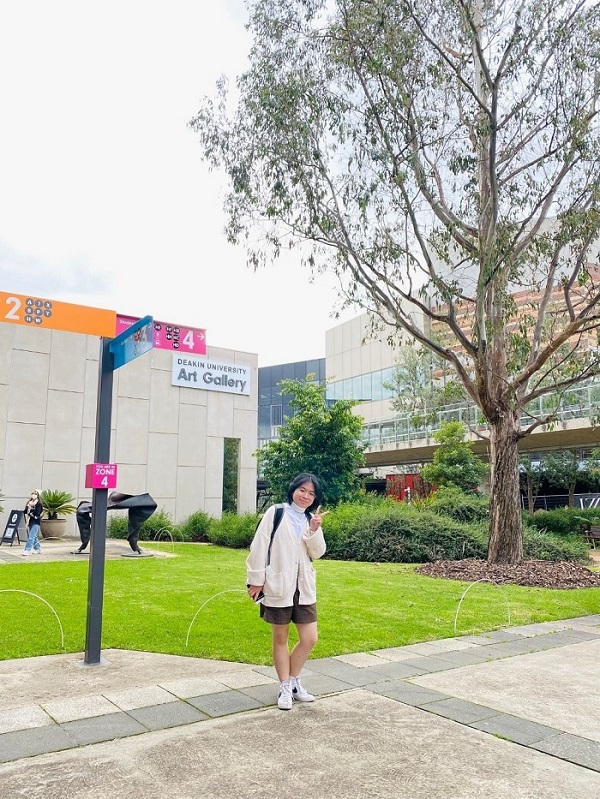 A survey of over 2,000 VAS Summer Camp students conducted over two years showed that most students viewed the field trips in the programme as worthwhile outings and unforgettable memories in their student life. Many of them said they felt more mature, independent, and confident in decision-making and taking responsibility, developing various skills and making close friendships. Most of them are looking forward to continuing their summer camp next year.
According to VAS's representative, this year, VAS offers three exciting international summer trips to Singapore — Malaysia, the USA, and Australia, allowing students to immerse themselves in some of the world's best study abroad destinations and broaden their horizons.
Choosing summer camps that are tailored to a specific need and each age group
Many parents of preschool and primary school children think that field trips are only appropriate for older students.
"However, at VAS summer camps, students in all grades have the chance to engage in a customized field trip program, allowing each child to enjoy the summer in their own unique way," Ms. Chau said.
For example, in VAS Summer Camp 2023, preschool and primary school students can participate in three half-day and one-day field trips to major entertainment, cultural, and art places in Ho Chi Minh City. Through practical activities, children discover themselves, the environment, and the world around them while building life skills and practicing independence.
In addition to day trips, children in grade 5 and above will engage in a 4 day/3 night teambuilding camp including "Into the wood" camp in Ta Lai or a "Sea Ecological Conservation Summer Camp" on Phu Quoc Island. Furthermore, students can select one of three study abroad trips to Singapore – Malaysia, the United States, and Australia.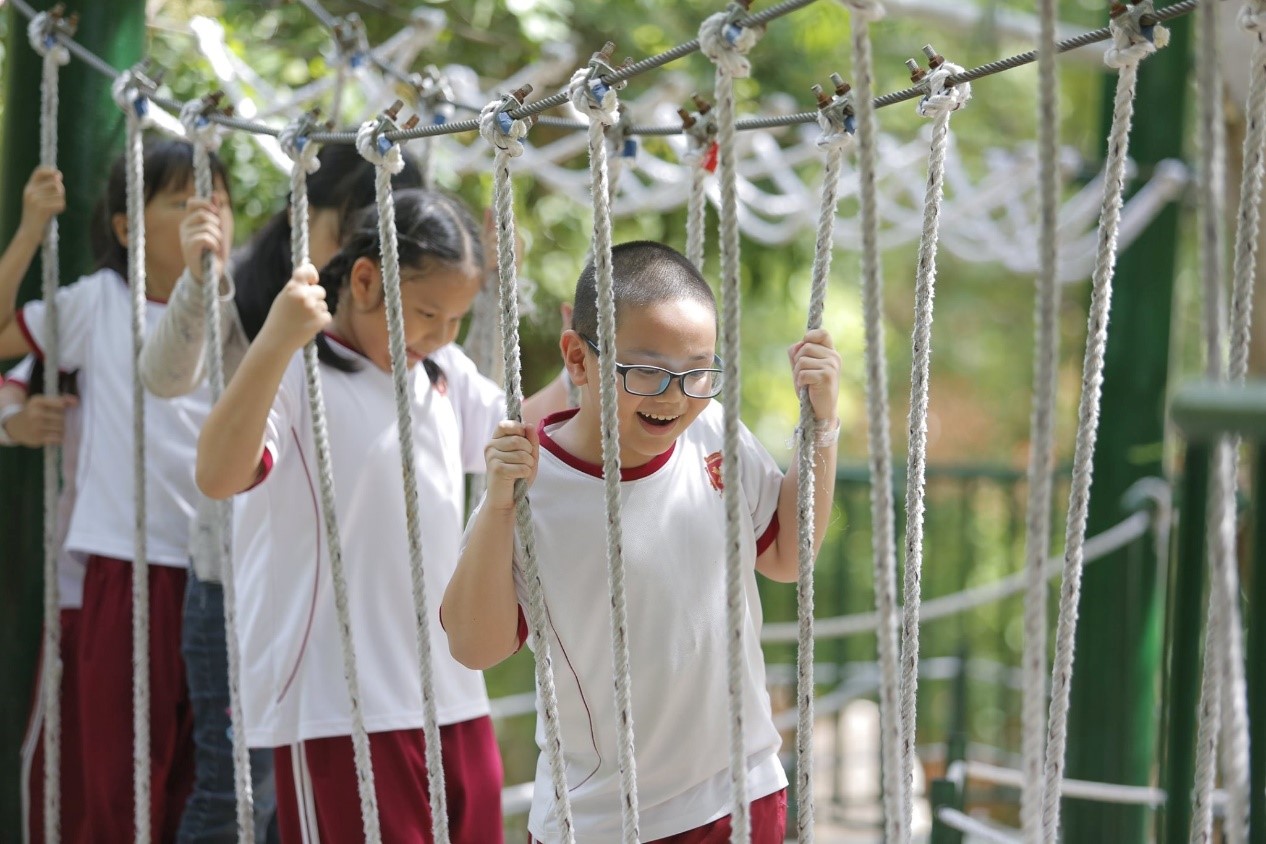 Ms. Sen, a mother of two children in grades 1 and 3 at VAS, after sending her children to VAS Summer Camp for the first time, shared that she was worried at first, but her children were very happy after participating in the camp. Every week, the school has interesting extra-curricular programs, such as going to the farm, buying books, and visiting bookstores, going to amusement parks, or joining a variety of fairs and fun games at the campus.
"In addition to improving English skills, my children also have practical experience and learned many skills that in my opinion are all very valuable. I feel very happy, so this year, I will continue to register my two-year-old child to attend VAS Summer Camp," said Sen.
VAS Summer Camp takes place for over six weeks with more than 65% of activities delivered in English and a lot of fun activities, experiences and excursions.

Register before April 25, 2023 to receive 10% discount on summer course fees and VND5 million discount on study abroad trip fees.

For more details, visit: vas.edu.vn/summercamps/

For advice and visiting VAS campuses, parents can contact the hotline: 0911 26 77 55