Beer House, the first beer restaurant at MerryLand Quy Nhon, was inaugurated on July 23, marking the latest activity in the early operation strategy at the MerryLand Quy Nhon peninsula city. The launch of Beer House is aimed at enriching experiences for travelers to Quy Nhon City in the central coastal province of Binh Dinh.
On the opening day, Beer House operated at full capacity, serving thousands of visitors to MerryLand Quy Nhon on the weekend. These guests enjoyed a wide range of draft beers, special meals and vibrant music that made the atmosphere heat up and all people there chill out.
With many unique works and service facilities completed, MerryLand Quy Nhon has become one of Binh Dinh Province's leading famous tourist sites. On weekends, as soon as the country's biggest 3D mapping water music square has lights turned on, the martial arts performance will take place, attracting thousands of tourists. Drawing a large number of visitors, even when it is yet to start official operation, MerryLand Quy Nhon meets the rising demand of visitors for cuisine and entertainment. The Bizhouses of coffee shops and restaurants there are always crowded with guests. The inauguration of Beer House at MerryLand Quy Nhon gives a new and exciting option to visitors who love beer and vibrant music performances by DJs and dancers.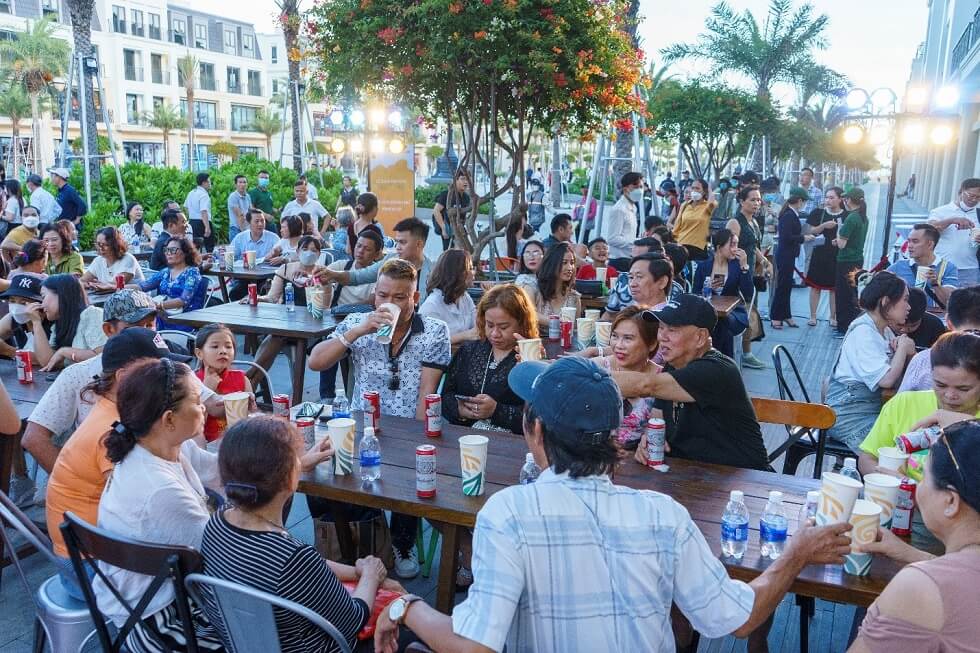 Speaking at the inauguration ceremony of Beer House, Cao Minh Hieu, deputy general director of Hung Thinh Group, said that the event was part of a series of activities aimed at optimizing experiences and better serving tourists at the MerryLand Quy Nhon peninsula city. The launch of Beer House was also a new step of the early and smart operation strategy at Bizhouse Canal District, which ensures profitability for Bizhouse owners.
In the coming months, Bizhouse Canal District – "Sleepless Kingdom", geared up for all commercial and service activities at MerryLand Quy Nhon, will welcome more retail brands. Earlier on June 25, Hung Thinh Commercial Property as a member of Hung Thinh Group cut deals with 17 leading retail brands active in various fields to jointly implement the early operation for Bizhouse Canal District.
Brands in the F&B sector are Trung Nguyen Legend, Golden Gate (which operates Gogi, Kichi Kichi, Sumo BBQ and Hutong), Spicy Box, Chicken Fire, Toco toco Milk Tea, Asiana Foodcourt, Hoang Long Restaurant and Atrip Bar/Pub. The fashion industry players are Exullmode Fashion, The New Playground Fashion, and CATSA Fashion, while brands in the service – entertainment sector are Kho Thi Skincare & Clinic, Beta Cinema, Minigood, Miniso, Quy Nhon Tourist, and Bo Ket Spa. The 17 retailers will commence commercial business at the Bizhouse Canal District, thus perfecting service facilities to attract customers to MerryLand Quy Nhon.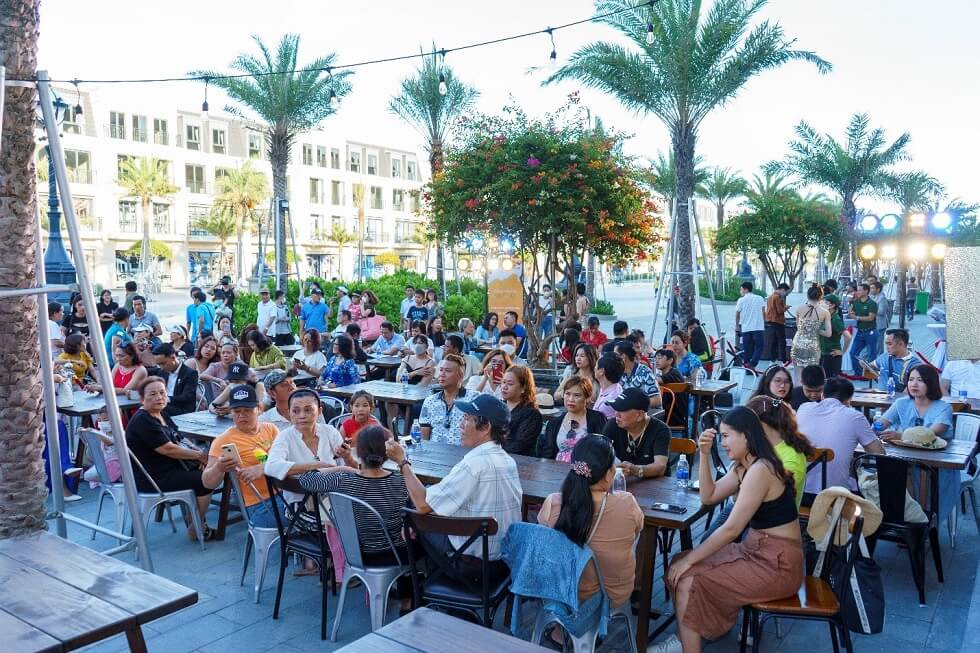 Consumer experiences and commercial business at Bizhouse Canal District will soon become optimized thanks to the smart operation strategy, according to the representative from Hung Thinh Group. The Merry Passport solution will help enrich experiences for visitors, form a cohesive business community and optimize operation and management activities for Bizhouse owners and brands. The vibrant and bustling multi-sector commercial life is created to satisfy global travelers' demand for experience and exploration, and will be ready to serve up to 37,000 visitors per day after the peninsula city is officially put into operation, contributing to turning the coastal city into one of Asia's top tourist destinations.