HCMC – Enterprises should start with corporate social responsibility (CSR) practices now as it is never too late or too soon to give back to the community, heard at a webinar themed "Corporate Social Responsibility – What is the right practice?" held by The Saigon Times and the LIN Center today, September 29.
As part of the CSR consulting column of the 2022 Saigon Times CSR program on The Saigon Times, the webinar was designed to answer questions about CSR practices and provide in-depth and practical perspectives on the social responsibility of businesses.
Speaking at the event, Van Ly, partner & general director of RAISE Partners, said, "I do not think there is a too early moment to start CSR work." Enterprises can start with small-scale CSR activities first, meaning they do not need to do something big in the first place.
Besides, companies can start with their CSR for the benefit of their employees. When employees are taken care of by their companies, they will get motivated and contribute to building a giving culture within the firms, she added.
Echoing the view, Pham Huu Chuong, deputy editor-in-chief of the Saigon Times Group, said that enterprises' responsibility for their employees is a key part of social responsibility. Businesses should pay more attention to employees and their families. With good care from the employers, employees will work better and contribute more to the enterprises.
As one of the three panelists of the webinar, Lam Ngoc Thao, executive director of LIN Center for Community Development, said employees are inspired to take actions that contribute to the society willingly if the culture of giving to the community becomes the company's DNA and makes its staff proud.
According to Thao, organizations can also adopt the "Giving Circle" approach, which allows employees to join community activities, instead of just engaging in firms' programs. The network will become stronger once more employees join, assuring its capacity to organize, raise funds and implement key community projects.
"It enables enterprises to enhance its corporate social spirit with limited funds for multiple aims," said Thao.
Answering a question about how to determine the needs of the community to initiate CSR programs, Thao said that many non-profit organizations will first undertake surveys and research to determine the needs of a certain community, whereas enterprises want to quickly begin initiatives to utilize their existing resources.
"However, launching (a CSR initiative) with inadequate information will cost businesses more in the long run," Thao explained.
Because firms' efforts are sometimes incompatible with the needs of the community, enterprises may have to go back to the research and planning stage. Thus, Thao advised businesses to use their resources effectively based on community demands.
Enterprises should follow their own requirements while running a CSR program in order to find a suitable partner. These aspects reflect the core values of the firm. Furthermore, efficiency and transparency, particularly transparency of results, are essential indicators.
Local social groups in Vietnam, in addition to large NGOs with ambitious initiatives, engage in a variety of fields from healthcare, women's safety to poverty alleviation.
Thao said during the Covid-19 pandemic, small groups worked more effectively in supporting the society than large organizations.
"Small groups work flexibly and understood the actual needs of the community," Thao said.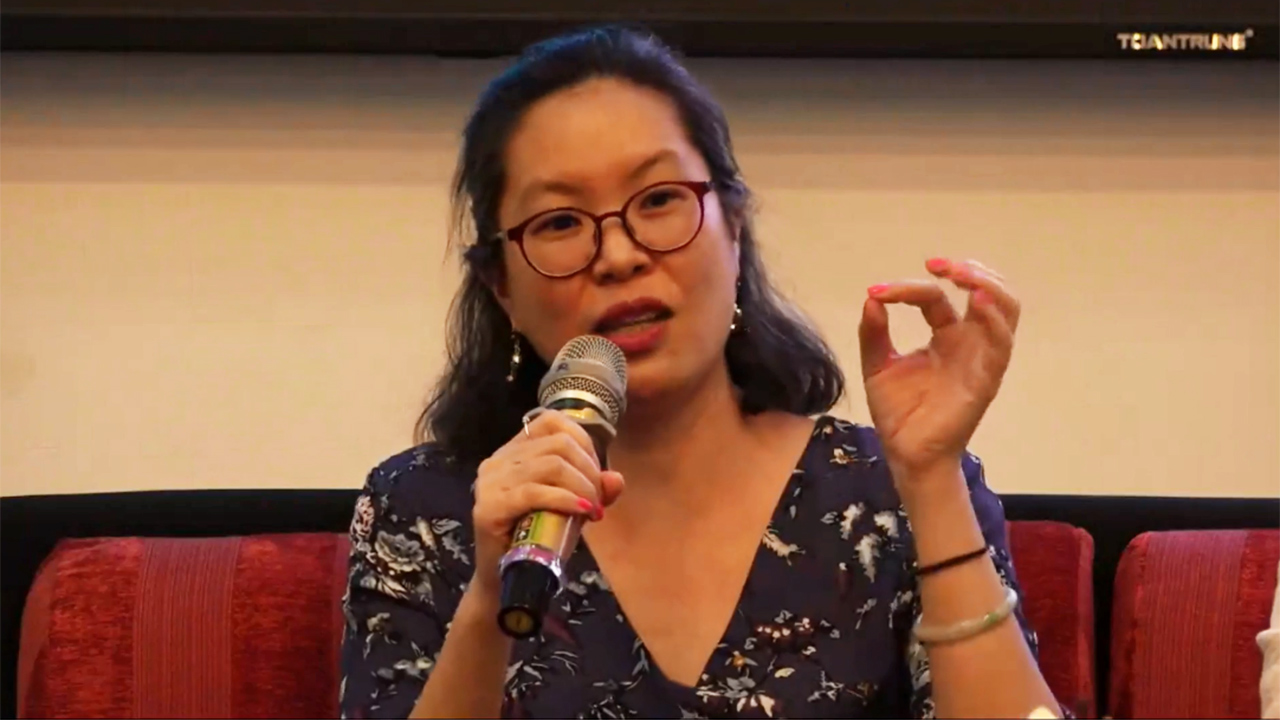 "The way to know the needs of the community for CSR, obviously, is to talk to the local governments to understand what are the problems and difficulties facing the needy. Then we will work with community-driven organizations like the Women's Unions and other non-profit organizations so that we can figure out ways that a company can make their contributions to the community," said Van Ly.
Speaking of the criteria on the selection of appropriate partners or non-profit organizations for CSR initiatives, Van Ly said, "I think the working style of the corporation and the working style of the non-profit are different. When companies look for partners, they do not like risks. To put enterprises and non-profit organizations together, the companies must be honest with what kinds of risk they want to take."
"I would like to give an example. Intel Corporation launched a very huge CSR program. It has worked with many well-known international NGOs, while having partnerships with small non-profit organizations. That is the way to bring smaller non-profit organizations into its CSR journey and help these organizations expand their capacity. That is an excellent example of what big companies can do and how to partner with well-known non-profit organizations and smaller ones."
"For the partnership between a small company and a small non-profit organization, the CSR program should be small at first. They should start at a smaller starting point and then develop together," said Van Ly.
"I notice that the best partnership starts with common goals and visions."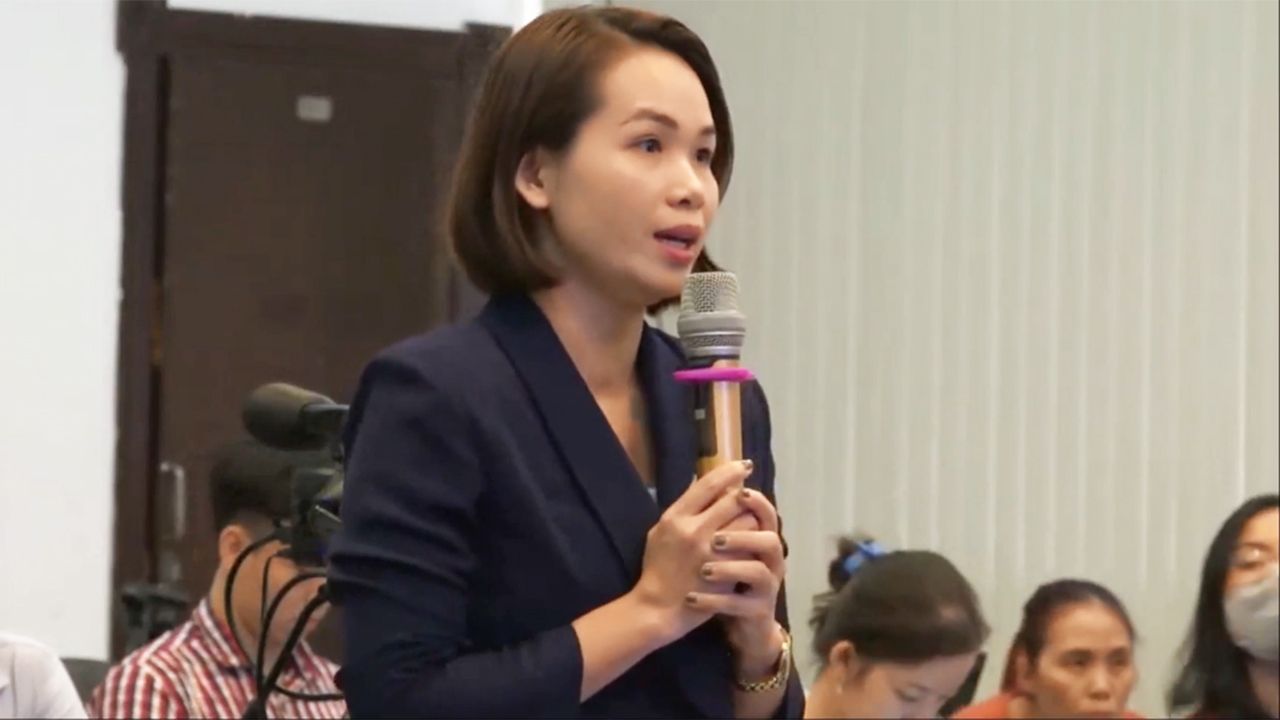 For the question on the CSR budget, Van Ly said, "Covid was such an extreme situation because it was so urgent. I do not think any of us could have seen that coming whereas every year we know the storms in Vietnam will get worse and worse. Apart from taking care of people who are impacted by unexpected situations, enterprises can make the community become more resilient. As such, companies may set aside a certain budget for immediate needs and some for a long-term project."
Regarding the information sources for CSR activities, Thao said that the connection and sharing information play an important role to make the CSR implementation smooth and transparent. Government, companies and organizations should work together to combat disinformation and ensure the integrity of information sources.
According to Thao, although it is challenging to connect businesses with non-profit organizations, the two sides seem to find a common voice when it comes to community projects.
The goal of benefiting the community, the nature of partnership (instead of the service provider-client relationship), and transparency regarding social and financial outcomes are three crucial components of a successful partnership between companies and non-profit organizations, added Thao.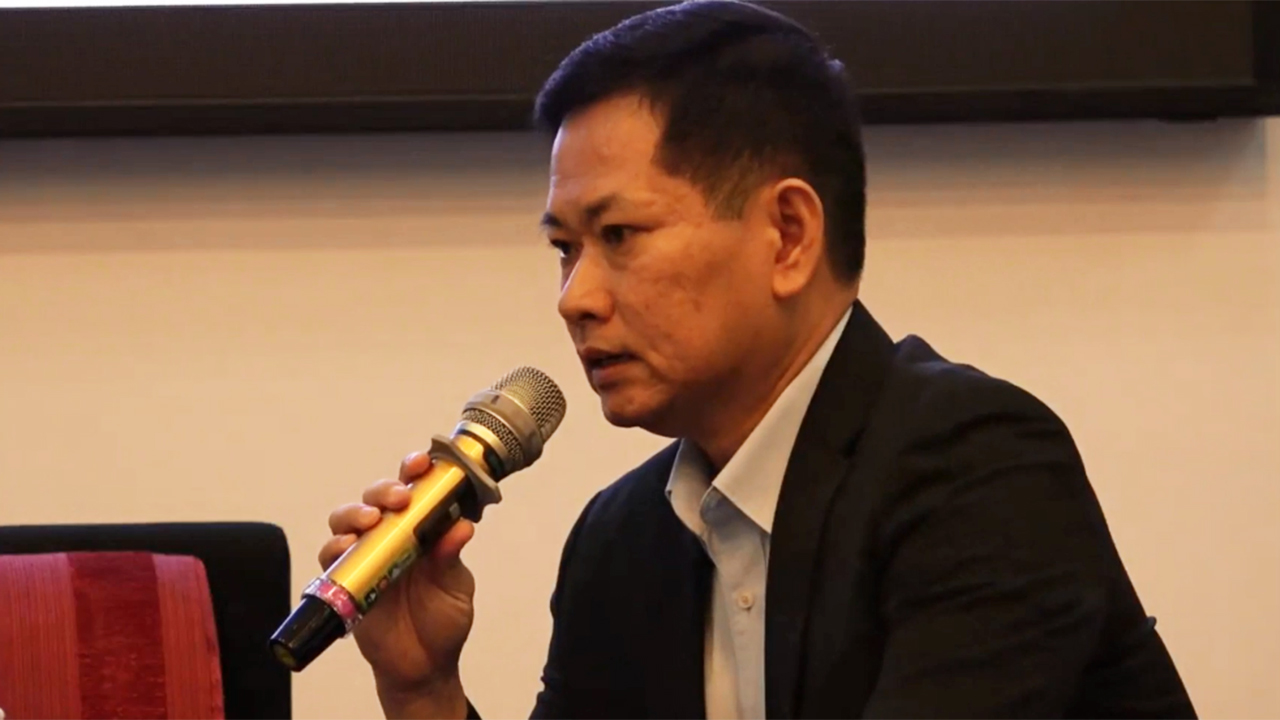 Regarding the information resources for social activities, Chuong suggested enterprises contact reputable media organizations in HCMC and other localities to save quite a lot of survey cost. Media organizations have reliable information sources and have sufficient capacity to check the authenticity of the information.
The webinar's panelists included Lam Ngoc Thao, executive director of LIN Center for Community Development; Van Ly, partner & general director of RAISE Partners and Pham Huu Chuong, deputy editor-in-chief of the Saigon Times Group.