Developing community-based tourism (CBT) is a long journey, requiring sustainable cooperation among many sides to either create livelihoods for the local community or generate profits for businesses and make the destinations attractive without harming the local culture and environment.
Potential for developing CBT
Four years ago, Tran Xuan Cuong, director of Netin Travel, and his associates made the first trip to explore the potential of ecotourism and community-based tourism in Coi Da Village, Ngan Thuy Commune, Le Thuy District, Quang Binh Province, where most of the Bru-Van Kieu ethnic people live.
Cuong has worked with the local people there to restore the latter's unique traditional cultural values as a resource for tourism. By 2022, he had started seeing initial achievements. The first tours to explore the nature of Cha Loi Cave and learn about the lives of the Bru-Van Kieu minority community in Coi Da Village were completed, attracting the interest of tourists. The first Bru-Van Kieu residents started to earn a living by providing suitable products and services for such CBT tours.
"In the next five years, I hope that 100% of the local people living in Coi Da Village will participate in developing ecotourism and CBT," said Cuong at a workshop themed "Developing ecotourism in Quang Binh", which took place on April 2 in Coi Da Village. The event was held by Saigon Tiep Thi (a publication of the Saigon Times Group) with the cooperation of the Quang Binh Department of Tourism and Netin Travel.
"We not only offer tours to explore the caves so that guests can immerse themselves in nature, but we also hope tourists can stay with the local ethnic people and learn about their unique culture. However, we [businesses] cannot do it by ourselves. We need support from local authorities and other partners to make this come true," Cuong said.
Netin Travel is one of many companies that have recently developed CBT in Quang Binh Province, which has great potential to develop this tourism model due to its beautiful caves, untapped natural destinations and a large community of minorities.
Bach Thanh Hai, director of Dong Chau-Khe Nuoc Trong Nature Reserve Authority in Le Thuy District, said that in 2022 when the nature reserve was first opened to serve tourism, many local people joined short tourism training courses. Some have renovated their houses into homestays to serve tourists. Rum Ho Village in the region has most recently become an attractive destination for those who love discovering nature and experiencing the life of the Bru-Van Kieu people.
"Quang Binh has enough natural and human factors for developing community-based tourism," said Dang Dong Ha, deputy director of Quang Binh Department of Tourism, at the workshop. He added that Quang Binh Province has strongly developed CBT since 2017, when the first projects were carried out mainly in Bo Trach District.
Recently, new destinations such as Cha Loi Cave or Dong Chau-Khe Nuoc Trong Nature Reserve have contributed to enriching CBT here. In other words, the first CBT products have become more popular among domestic and foreign tourists.
According to Ha, to tap such great potential, Quang Binh Province has formulated a master plan to develop tourism to become its leading economic sector from 2021-2025, focusing on developing agricultural and rural tourism and exploiting its potential.
Specifically, along with encouraging and supporting businesses to invest in developing agricultural and rural tourism, the province is interested in developing the One Commune One Product (OCOP) model, apart from developing high-quality farm resorts and meeting the various needs of domestic and foreign tourists.
Cooperation for sustainable development
There is a lot of potential, but it comes with many challenges. The culture may be negatively affected while developing CBT because of the lack of cooperation.
Steven Triet, a photographer who loves capturing beautiful moments of local people nationwide, said developing CBT should not impact human lives too much. "After many trips, I realized that we do not try to strongly change their lives. We should not let visitors feel that the local culture no longer retains its identity," said Triet.
"Along with development, there are also certain impacts on communities," said Ha, discussing challenges in developing CBT in Quang Binh Province. Therefore, it is necessary to set up criteria to protect the local culture and environment, helping tourists experience local culture and create sustainable livelihoods for local people.
Hai from Dong Chau-Khe Nuoc Trong said the potential for developing CBT is huge. One of the good things about developing ecotourism and CBT is that it can help protect forests and improve the livelihoods of the local people.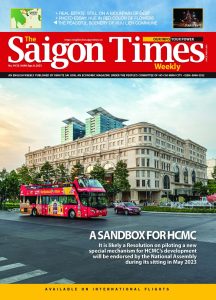 "When this model of tourism is really developed, people can earn a living instead of exploiting wood in the forest. In addition, the image of the Bru-Van Kieu ethnic people will be promoted across the country and worldwide," said Hai, adding that it needs to call for investment from domestic and foreign businesses, apart from the support of local authorities to develop sustainable ecotourism and CBT.
Nguyen Van Ky, chairman of the Quang Binh Tourism Association, said that to effectively develop CBT, it is necessary to change the perception of all local people, authorities and businesses.
"This is a long journey," Ky said, adding that developing CBT needs a sustainable relationship. Businesses can bring guests to destinations to learn about nature and local culture. Meanwhile, locals can produce goods to serve tourists, earning a living. This must be a win-win and sustainable relationship.