Local rice exporters are stepping up their export to execute the contracts already signed but delayed by the outbreak of the fourth wave of Covid-19. This move has significantly increased Vietnam's total rice export volume since October.
After localities in the Mekong Delta in particular and Vietnam in general eased regulations on mobility and business activities in the beginning of October, Vietnam's rice export has substantially picked up.
A report by the Vietnam Food Association (VFA) shows that during the first half of October 2021, rice export soared to 294,000 tons worth US$154 million, a jump of 61.68% in volume and 57.71% in value year-on-year. Cumulatively, Vietnam's total volume of rice export since early this year to October 15 had reached 4.86 million tons worth US$2.57 billion. Yet it still suffered an annualized fall of 5.85% in volume and 1.08% in value.
Speaking about the reason why Vietnam's rice export has bounced in the first half of October, Pham Thai Binh, director of Trung An, a hi-tech agricultural company, said during the three months when localities in the south practiced social distancing to fight the pandemic, rice export was adversely affected, and even disrupted. Therefore, when stringent restrictions were partly lifted, rice exporters soon accelerated export activities to fulfill contracts delayed during the lockdown.
In fact, deliveries by rice exporters in the south faced sheer difficulties in the peak of the social distancing period.
Do Ha Nam, chairman of Intimex Group and vice chairman of VFA, said in August rice exporting businesses did not dare to ink new contracts with foreign partners for fear that they could not deliver the goods opportunely.
In August, Intimex Group reached less than 50% of the total orders of 50,000 tons. At the time, Mr. Nam said if the stagnation dragged on, the groups' markets and credibility would be lost.
In Can Tho City, its Tan Cang Thot Not Port then had to temporarily put on hold operation because of Covid-19, which resulted in the congestion of 6,000 tons of undelivered rice.
The Export-Import Department under the Ministry of Industry and Trade said on August 25 that Tan Cang Hiep Phuoc Port had stopped rice export services because of Covid-19 infections.
Meanwhile, although some ports in HCMC were still operational to load rice to containers, their capacities were way lower than in the previous time.
Explaining the current surge in rice export volume, Pham Thai Binh said foreign customers after a time of disruption because of Covid-19, foreign customers have returned to place new orders, which boosts Vietnam's rice export. "In addition, the quality of Vietnam's rice has improved substantially, which prompts more customers to come," he said.
Mr. Binh predicted that during the last two months of the year, rice exporters will speed up their export volume, particularly fulfilling contracts already signed prior to the Covid-19 outbreak.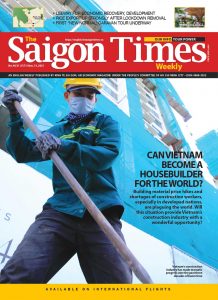 Vietnam's rice export during first nine months of 2021
According to the Ministry of Industry and Trade, in September, Vietnam shipped abroad 530,000 tons of rice, worth US$261 million. The same figures in August were 430,000 tons and US$211 billion, reported kinhtechungkhoan.vn.
In total, during the first nine months of this year, the total volume of rice export reached 4.51 million tons earning almost US$2.39 billion, a decline of 9.5% in volume and 2.4% in value over the year-ago period.
The biggest market for Vietnam's rice during the Jan.-Sep. period was the Philippines which bought 1.83 million tons worth US$935.1 million. Next came China with 845.571 tons worth US$423.9 million.
Vietnam's rice exporters are expending their efforts during the fourth quarter to fulfill the year's rice export target of 6.3 million tons worth US$3.2 billion.