Saigon Beer Trading Company Limited (SATRACO), a member company of Saigon Beer – Alcohol – Beverage Corporation (SABECO), has officially inaugurated a new Distribution Center in Ho Chi Minh City (HCM DC), marking the first milestone of the Warehouse Master Plan Project 2022 – 2024.
The Warehouse Master Plan Project is one of the four key projects in the SABECO Supply Chain 4.0 strategic plan during 2021 – 2024. This will contribute to improving the competitiveness of SABECO's supply chain, increase the efficiency of distribution centers to support the market's supply system in the best way, thereby, increasing the overall competitive advantage of SABECO.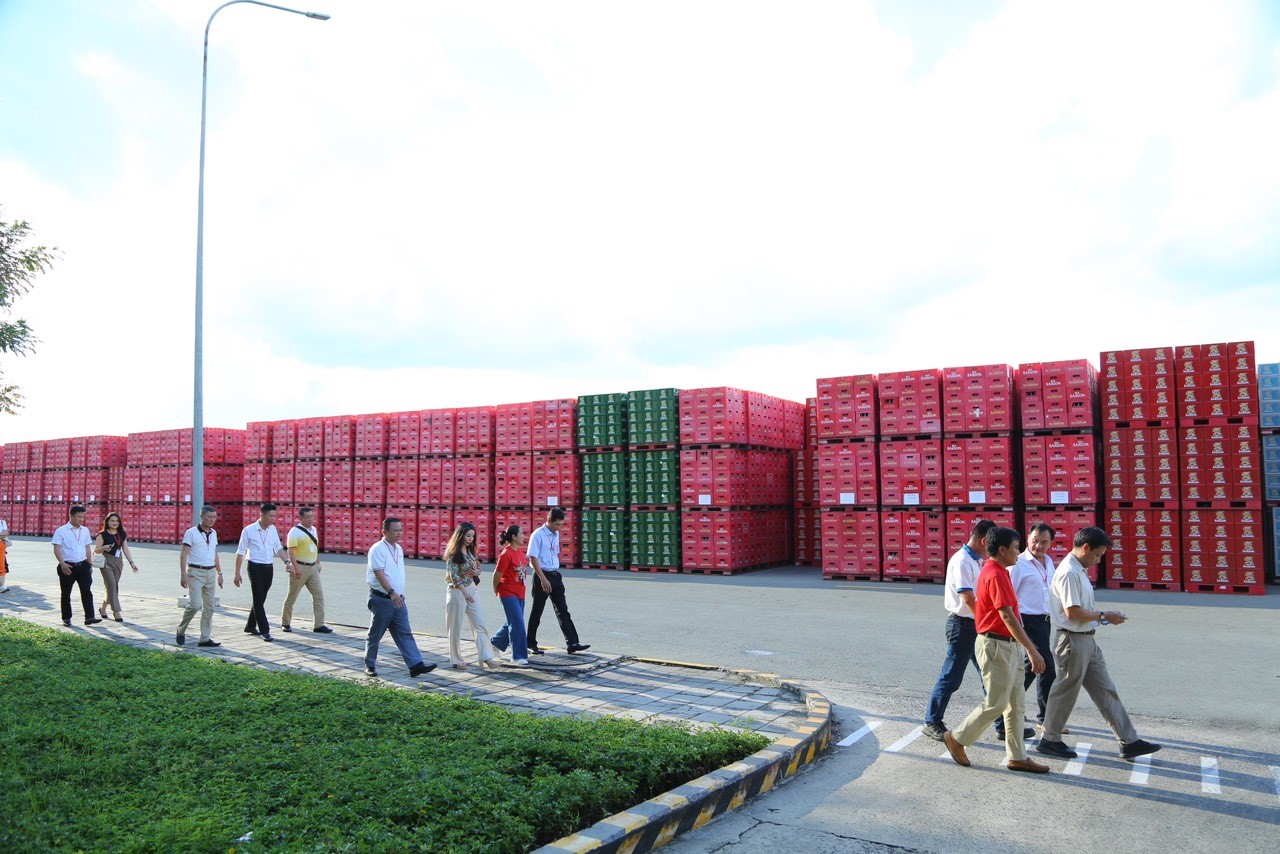 After six months of implementation, the Warehouse Master Plan Project has completed its phase 1 and successfully opened the first distribution center in Ho Chi Minh City. With a total area of 31,000m2 and storage capacity up to 30,000 pallets, the center will be operated with the support from Warehouse Management System (WMS) and Transport Management System (TMS) to ensure optimal storage and preservation of goods. At the same time, this will ensure the stability and continuity of supplies to meet the market demand in a timely manner.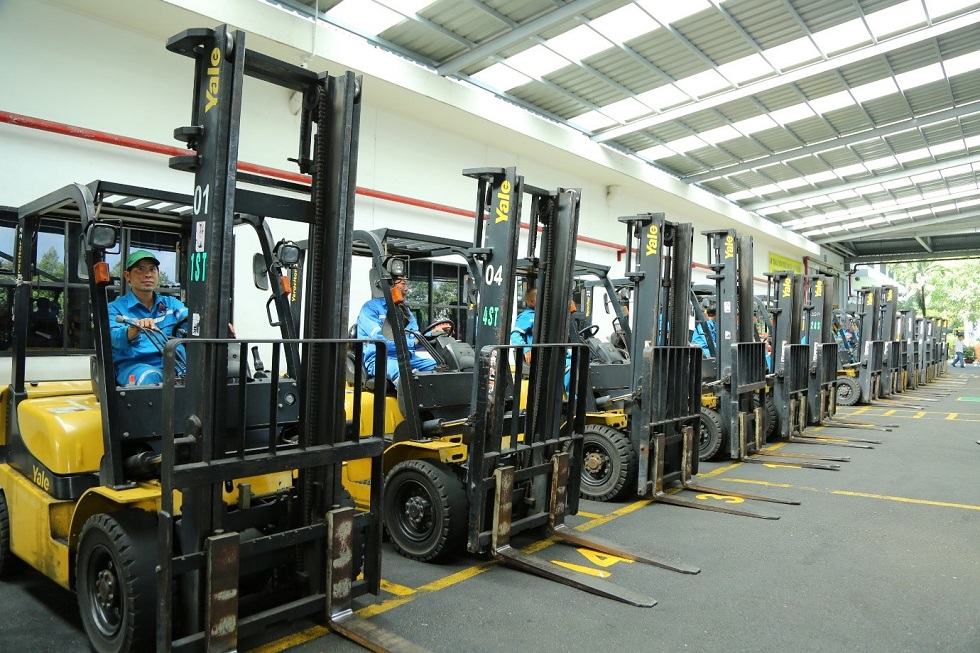 Mr. Dang Tan Phong, SATRACO Director of Special Projects, said, "The Ho Chi Minh DC project is a very new venture for SABECO. This project is not confined to only a company but facilitates three units: Brewery, SATRACO Company, Trading Company. It took only two months since the project's approval to start implementation. During that period, we had to redesign the entire operating procedure and retrain all in-charge employees of the three units. The Project started in August and became fully operational after six months, far ahead of the original schedule."
The success of this project marked a significant step of the Supply Chain 4.0 project that has been deployed since 2020 in order to automate the transportation management process, order processing, etc. to better control goods and reduce delivery time, while optimizing costs and improving operational efficiency. Up to now, SATRACO has applied TMS and WMS systems in nearly 70 warehouses and 26 factories.
Mr. Nguyen Hoang Giang, SATRACO General Director, shared: "Supply Chain is one of the six pillars in the second phase of SABECO's transformation strategy. To raise Supply Chain capacity, we have implemented the Warehouse Master Plan Project for the period 2022-2024. The Project will help to optimize supply chain capacity and facilitate market penetration. We will continue to invest strongly in Supply Chain and strengthen capability of management team to improve SABECO Supply Chain' competitiveness in the future."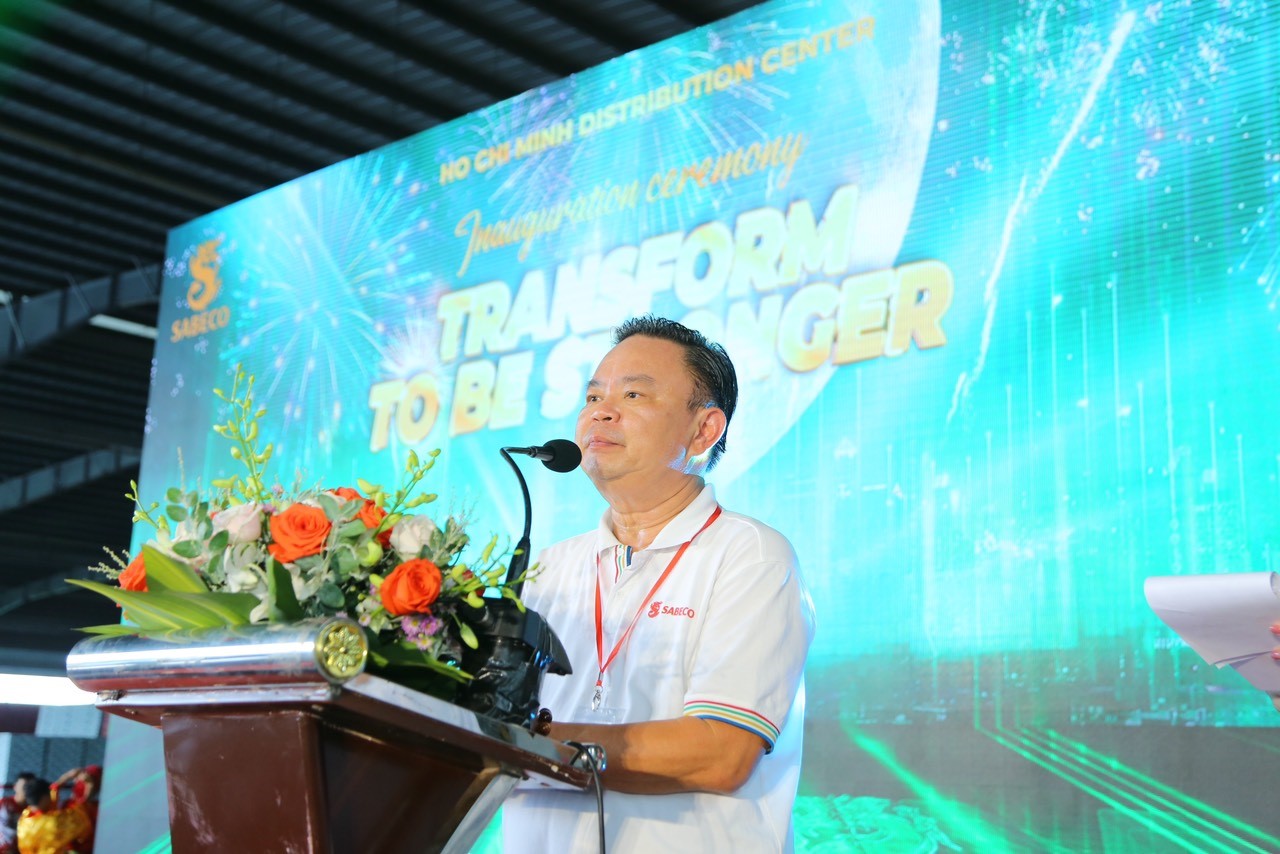 Long-term vision of phase 2 transformation
Since 2022, SABECO has been enhancing its competitiveness and profitability through the launch of Phase 2 of its transformation, focusing on six key pillars of Sales, Brand/Marketing, Production, Supply Chain, People and Unlock, supported by SABECO 4.0 and governance initiatives.
To date, SABECO has recorded remarkable achievements with breakthrough results in business activities associated with sustainable development focusing on ESG initiatives (Environment, Society and Governance) to attain the mutual goals of the corporation and of Vietnam's national strategies.
In May 2023, SABECO signed a cooperation agreement with Singapore Power Group (SP) to have rooftop solar power systems installed at nine breweries of SABECO, bringing the total number to 17 breweries adopting solar energy in the whole system by the end of 2023. Upon completion, the project is estimated to efficiently provide almost 23% of electricity consumption at the breweries, amounting to an electricity saving of 25 million kWh, which is equivalent to a reduction of 18,000 tons of emitted CO2 annually.
In addition, the corporation has reduced the amount of water used per liter of beer produced from 5 liters (in 2018) to below 3 liters (in 2022); applying the CIP wastewater treatment system and using sustainable packaging (down gauged our cans, light weighted our carton boxes and bottles) and reusing beer glasses and cans, etc. to minimize waste released into the environment.