Not only bringing the world-class facilities with the largest scale in the central region, the "Peninsula city" MerryLand Quy Nhon pioneers in applying modern technology into operation so as to optimize the customers' experience and increase maximum profit for business owners.
Technology enhances customers' experience
As the world's leading online retail market with trillions of U.S. dollars in sales every year, China is still very popular when it comes to traditional stores. All thanks to the application of smart technology and digital transformation in order to enhance customers' experience.
Visiting one of the KPRO restaurants of KFC in Hangzhou (China), diners can pay their bills by smilling in front of the camera. At the popular Wufangzhai restaurant chains in Jinhua province, customers can order food via mobile phones or screens at the entrance and receive notifications when the food is done.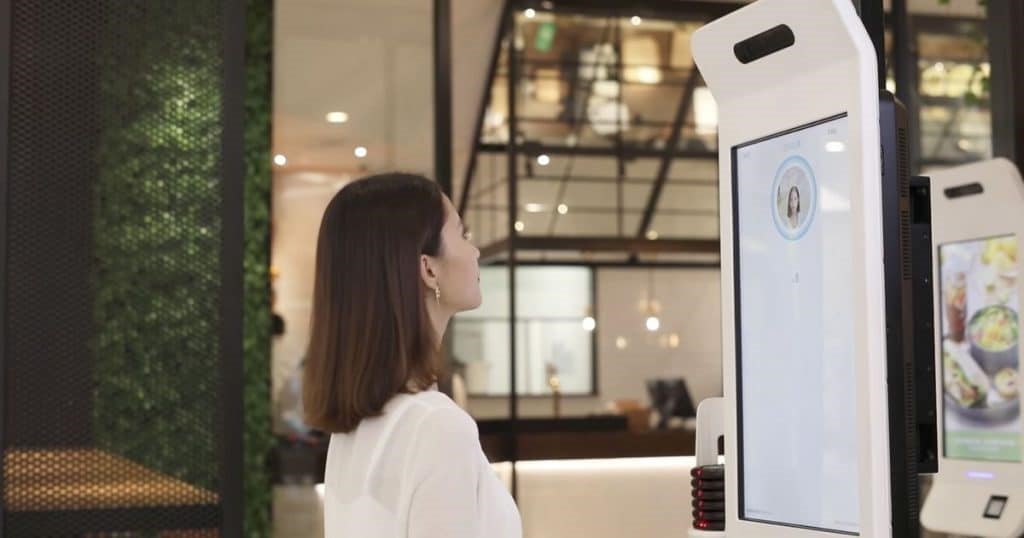 Those are two of many business digitization forms that traditional stores all over the world apply to increase their attractiveness and competitive advantage. They also enhance the application of  smart technology in operation so as to reduce costs such as automatic order processing, inventory management, delivery control, diversification of payment forms…
The world's retail industry is witnessing the combination of traditional stores (offline) and online sale channels (online), offering multi-channel service in order to increase accessibility and woo potential customers. For example, Starbucks launches an app that allows customers to order and pay through the app before going to the store so as to save time.
In Vietnam, technology is becoming an important factor in retail business operations. Sales management softwares satisfying customers' experience are more and more diverse and used widely. Businesses actively combine online sales through websites or applications from a third party.
Operating smartly, Bizhouse brings outstanding business advantage
Looking at the smoke-free industry, in high-class tourism and resort projects, one of the biggest attractions to visitors is the "All-inclusive" experience, which means shopping, dining, entertainment, etc. at the destination are all available and indispensable. Applying smart operating technology, these experiences will increase both the footfall and profits for business owners at tourism and resort projects.
This is why the essential trends guarantee business effectiveness, as well as satisfy and personalize the needs of each visitor gathering at the over-US$2-billion MerryLand Quy Nhon project. Specifically, Hung Thinh Innovation – a member company of Hung Thinh Group, the project's investor, has developed Merry Passport smart solution, which is integrated in Bizhouse Canal District operation. As a platform for managing services and operating Smart City, Merry Passport becomes a great tool helping investors, business units at Bizhouse Canal District maximize their profitability.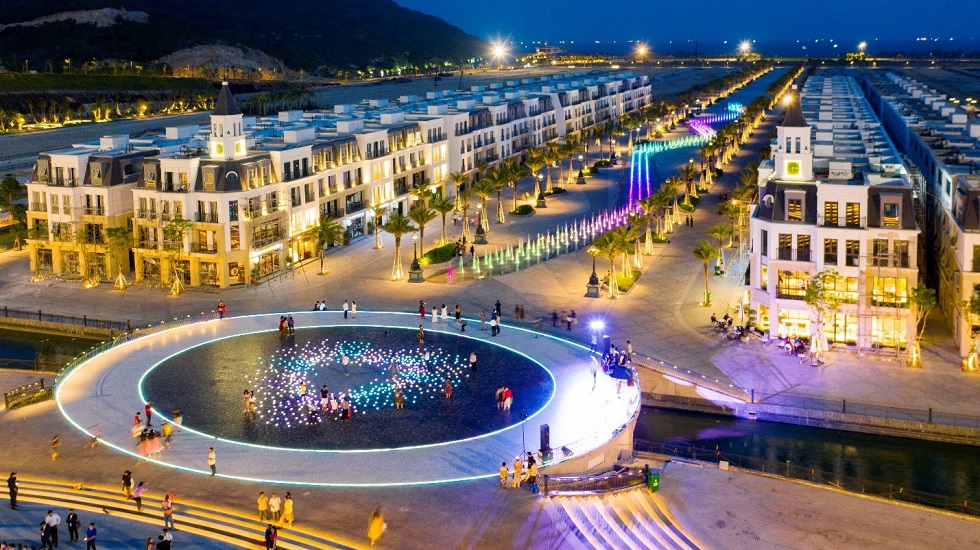 No more complicated business registration procedures, no need to search and buy a sales management software or create payment channels by themselves, Merry Passport allows business units at Bizhouse to register and manage via Mobile App and Website. Bizhouse's owners are empowered to take the initiative in posting products, rooms for rent, interacting with the customers, introducing promotions, receiving bookings from customers…
The store operation process from warehouse management, order processing, delivery, expenditure and revenue management to loyalties programs, payment channels, etc will be implemented through Merry Passport.
Merry Passport also supports promoting services at Bizhouse Canal District to customers based on the understanding of their needs. For example, after customers had a walk, Merry Passport would recommend Bizhouses that provide massage services or cuisine… Bizhouse's owners will inherit Hung Thinh's payment channels such as Merry Passport wallet, ATM card, credit card… without having to find provision from third parties. Business units will also be able to use logistics service from partners of Hung Thinh Group. They will easily choose providers and receive preferential prices.
Along with smart operation, Bizhouse apartments also apply many programs that attract active customers, guarantee business efficiency such as elite Binh Dinh martial arts performances, water music shows, big events…
Besides, contracts signed with travel partners such as Vietravel also make it possible to design travel experience packages, membership cards, vouchers… so as to stimulate demand of destination, attract tourists to come to Bizhouse Canal District and MerryLand Quy Nhon.
The strategies combine with each other, promising to bring Bizhouse Canal District's owners a crowded business environment with an abundant source of customers, saving time and costs, effectively managing resources, creating attractive profits.