In February 2022, VAS welcomed the new CEO – Ms. Helen Kavanagh from the UK, a highly experienced education business leader with 2 postgraduate degrees in Education Management from Manchester Metropolitan University and more than 35 years of experience in the field of educational management, operating large educational institutions in many countries around the world. The Saigon Times spoke with Ms. Helen Kavanagh..
First of all, congratulations on your new role as the CEO of the Vietnam Australia International School group (VAS). After nearly two months of arriving in Vietnam and experiencing the actual environment at VAS, how do you feel so far?
Thank you! It is with great pleasure that I take up the leadership of the Vietnam Australia International School group in the role of Chief Executive Officer from February 2022. Having been in Vietnam for nearly two months and visited all VAS campuses several times, I am immensely impressed by the dynamic and positive atmosphere created by the leadership and with the diverse and well-organized academic and extracurricular activities of VAS. They certainly excited me, and I am very much looking forward to playing my part in the future development of each school.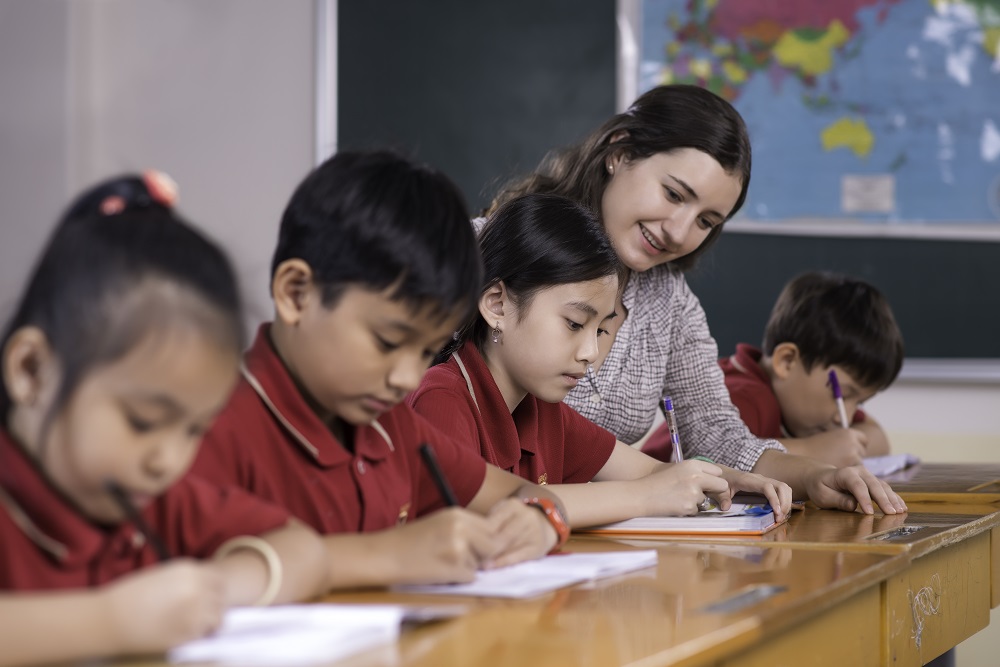 You have held many executive and management positions in different countries around the world. What do you think of the tendency for middle-class parents to invest in their children's education, especially in Asian countries?
For more than thirty-five years, I have operated and provided guidance in a wide range of contexts including the UK, China, the U.S., UAE and China where I was the CEO of the Wellington College for 8 years. I have been aware of and well versed in the globally growing trend of parents seeking high standards of education for their children. In Asia, we can see the fast rise of international schools and a high percentage of middle-class parents willing to spend a significant part of the family income on their children's education. Personally, I have huge respect for parents choosing to make this sacrifice. As a parent and grandparent myself, I know only too well how a quality education not only opens doors but also enables the individual to be more creative of thought and globally minded in order to fully participate in life this century.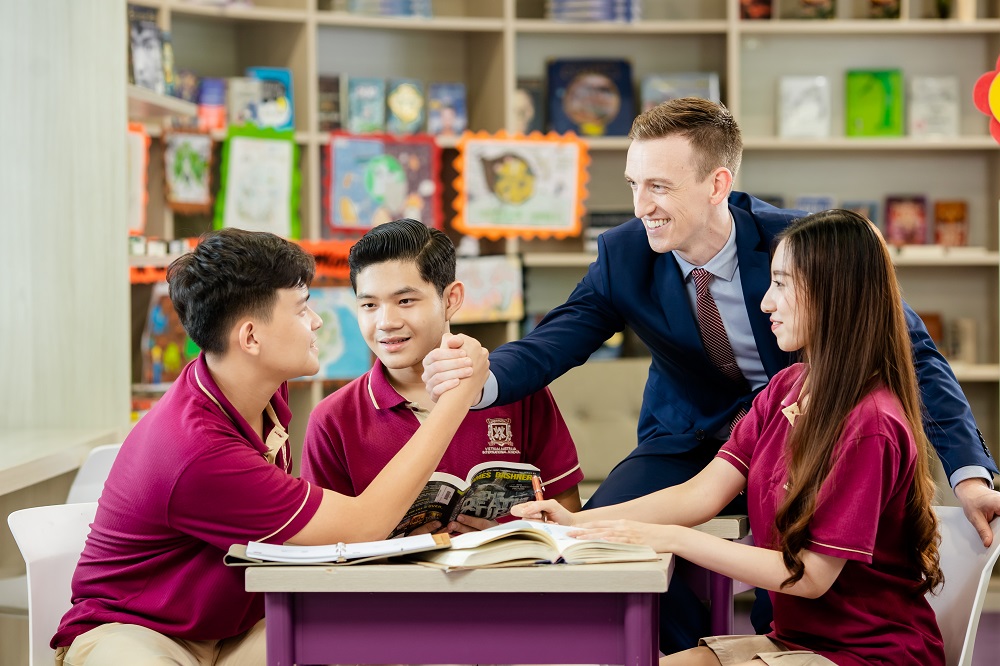 According to your observation and experience, how does the investment in children's quality educational provision right from a young age affect their personality and success in the future?
 If parents are fortunate enough to secure a place for their child in a high-quality educational environment right from a young age, that child is likely to benefit from enhanced exposure to a wider array of learning and development opportunities. They are equipped with a good foundation of knowledge, mindset, skills, and qualities to grow up comprehensively and to adapt to the development and changes of the world now and in the future. Those benefits are substantial and life changing.
VAS school group is still leading in terms of the number of students and size in HCMC, but the education market has welcomed a lot of new names over the last few years. Do you see this as a pressure for VAS? And what are the competencies of VAS?
Of course, the fact that many competitors entered the market has made the education industry highly competitive, but that is indeed a driving force for VAS to further enhance its education quality and affirm its position with the unique and non-negotiable competencies – a school with a longstanding history of academic achievement, demonstrated by a community of successful graduates. I would say the core competencies of VAS come from our standardized Cambridge educational programme and pathways, the seven well-equipped campuses and a strong team of nearly 1,000 qualified Vietnamese and foreign teachers. These enable our students to achieve their best and go on to successful lives. Our track record is proof of promise in HCMC, so parents know they can rely on VAS.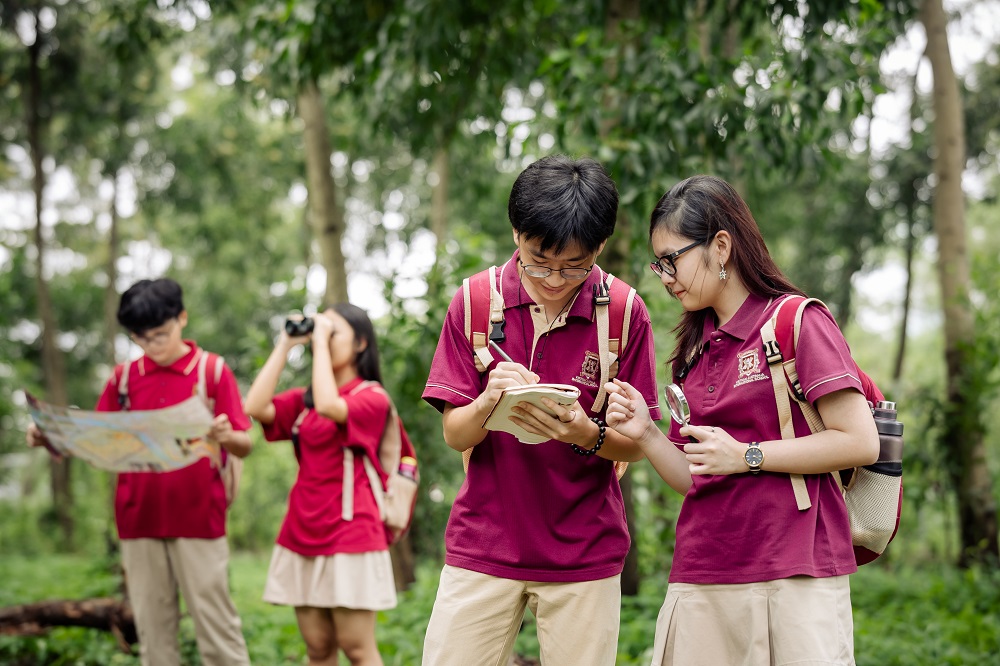 What are the core values ​​that you and your colleagues at VAS are aiming for? And in your opinion, what will the appearance and position of VAS look like in the next 3 years?
Honestly, it is a real honor for me to be invited to lead a school group with dedicated staff operating in a context where worthy core values are not only highly regarded., but also role modelled. We all are committed to being a fully functioning, modern education-focused group that is well equipped to flourish, and a happy school community of parents – teachers – students. There, students are given all the best conditions and environments to develop their potential and be the best of themselves. There, teachers and staff are given opportunities and challenges to grow personally and professionally in a favorable working environment. There, parents are seen as partners, and are happy and satisfied when they see their children make progress and enjoy observing their growth every day. I would say that in the next 3 years, VAS will present even more strongly as the highly trusted, professional, and largest school group in HCMC with further enhancement enabling us to outperform competition and stand shoulder to shoulder with the top international schools of the world.
The UK's Cambridge education programme is still the first choice of parents and students in the world (and Vietnam), what do you think is the special attraction of this pathway?
Cambridge international education programmes have a proven reputation for being an excellent preparation for university, employment and life. They offer a wide range of highly applicable subjects that require students to practice essential skills and knowledge to best prepare themselves for the jobs of tomorrow such as Business Studies, Global Perspective, Economics, ICT, to name but a few. The qualifications from Cambridge are also widely recognized – all universities in the UK and more than 600 universities in the U.S. accept the AS and A Level degrees. These certifications are the key to helping students access world-class academic and job opportunities in higher education and in the future. But it is not just the subjects themselves, but the way in which students are encouraged to think analytically and creatively that will set them apart from others and give them a great head start.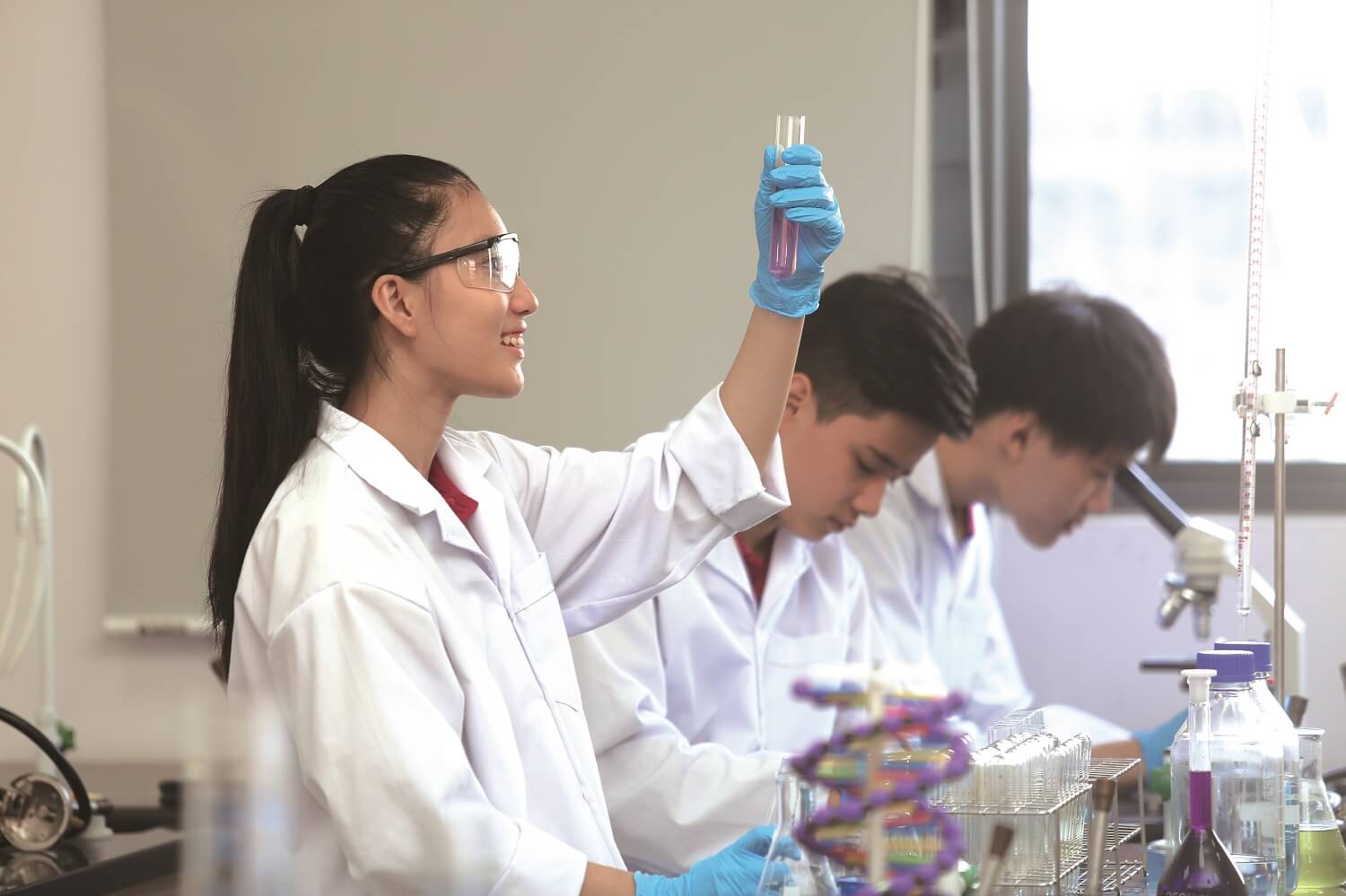 About 10 years ago, VAS used to be the pioneer in bringing the Cambridge programme into teaching in HCMC, how is the advantage of the pioneer being promoted in this current time?
Going through 18 years of establishment and development, with 10 years teaching the Cambridge academic programme, VAS has designed and completed the three quality learning pathways for students, including the Cambridge English Programme (CEP), the Cambridge academic bilingual programme (CAP) and the fully integrated Cambridge academic programme (CAPI) to serve the different needs of parents and students. These three programme options together with their flexible learning outcomes (Cambridge qualifications and MOET degrees) offer students choices to enter higher education abroad or locally. This has become of utmost importance in an ever-changing world and an uncertain future and events. Further, from the school year 2022-2023, VAS will also expand the CAPI programme to Primary grades from 1-3 at some of its campuses to provide students with the most international preparation for secondary school. The advantage of operating the system so long is the in-depth knowledge of the staff and the ability to adapt year on year to keep abreast of developments. Thus, VAS has the confidence which comes from experience to constantly evolve, never becoming complacent and always wanting to do the best for our children.
Last question, it is known that VAS has just become an official member of XCL Education Group with 17 educational institutions of international standards in Singapore and Malaysia. What benefits does joining this corporation bring to VAS students and parents?
I firmly believe that it is our duty to educate children in such a way that enables them to achieve their best by becoming lifelong resilient learners who are able to think critically, apply their knowledge, and articulate their thoughts clearly in order to meet the expectations of the world we live in today and that of the future. VAS students will be centre stage as we offer them the chance to access world-class academic opportunities, take on new challenges to further develop themselves, and connect with international friends through the gateway that being part of the XCL group generates.
Thank you very much for sharing!
VAS is recruiting students for the academic year 2022-2023 in 3 learning pathways, including: The Cambridge English Programme, The Cambridge Academic Programme (Bilingual), The Cambridge Academic Programme International (Fully integrated)With an attractive promotion of 3% discount on tuition fees for full payment and free placement test (terms and conditions applied).Find out more about the international education programmes at VAS at https://www.vas.edu.vn or via hotline 0911 26 77 55.