Aside from its vast forests, mountain ranges and the hospitality of the local people, Pleiku City in the Central Highlands province of Gia Lai is also home to one of Vietnam's most beautiful lakes, the T'Nung Lake.
The lake is actually a dormant volcano covering an area of nearly 300 hectares. The deepest point is at up to 40 meters.
Narrating a legend about the lake, some local elders said it used to be a village home to many people who lived in harmony with nature. But one day, all their cattle mysteriously died. They believed that Giang (God) was angry with them and hunted deer to worship their God. After the ceremony, they enjoyed a meal together. At that time, an earthquake hit, killing all the villagers. The village is now the T'Nung Lake.
To reach the lake, tourists must follow National Highway 14 and turn right at the 7th kilometer. There, they will see a path leading to the lake.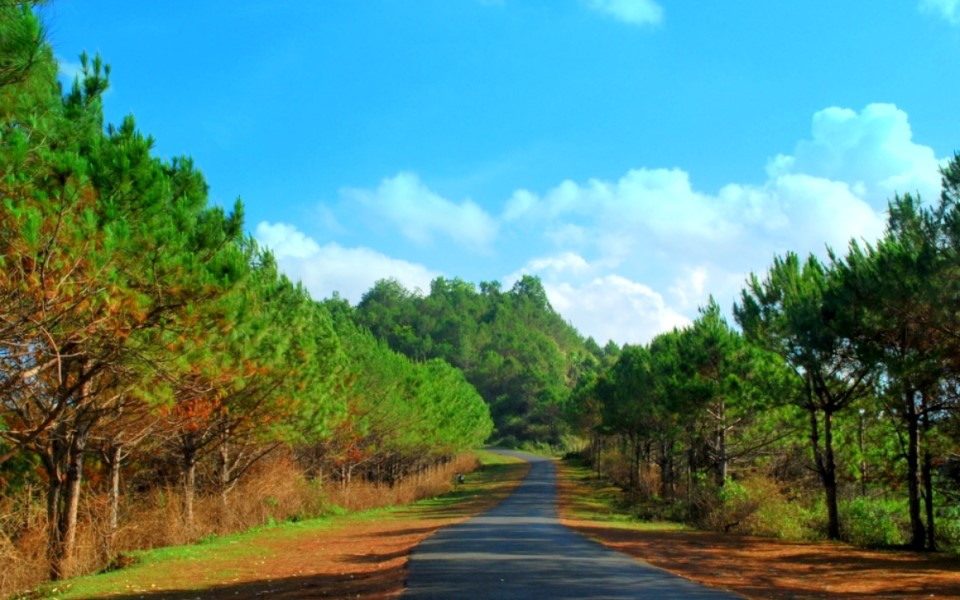 The T'Nung Lake is surrounded by reed lands, red basalt soil hills, tea hills, coffee farms, terraced rice fields and mountain ranges dotted with some stilt houses of the ethnic people—all forming a picturesque scenery.
In the area, some rare birds can also be found, such as sin sit (Porphyrio porphyrio), whose singing resembles the sound of trumpets, kingfishers with blue feathers and red beaks and unique local birds such as Ko tuc and Ko vong.
The surface of the lake is dotted with lotuses and water lilies, while the lakefront is covered with colorful flowers, especially the Bauhinia flowers. The lake is especially beautiful on sunny days against the blue sky and white clouds.
For travelers to Pleiku City in the Central Highlands province of Gia Lai, the T'Nung Lake is an unmissable spot. They can travel around the big natural lake using dugout canoes. When night falls, the lake reflects the moon, half-hidden amid pine trees, making for a charming view.