"To nurture the well-rounded and highly responsible generation is the mission and also the motivation for VAS to reach the breakthrough milestones in its 18-year journey to build a prestigious educational institution," Mr Marcel van Miert, Executive Chairman of VAS.
Pioneer in teaching Cambridge academic programme
Facing the integration trend and to be on track with the world's development, since 2014, VAS has pioneered in bringing the Cambridge academic programme from the U.K. in teaching. Till this day, VAS has been one of very few international schools in HCMC offering all 3 learning pathways including: Cambridge English programme, Cambridge bilingual academic programme and the Cambridge fully integrated international programme. Despite the pathway chosen, students all have the chance to access new knowledge and the world-class educational methods, while keeping their unique Vietnamese values and identity.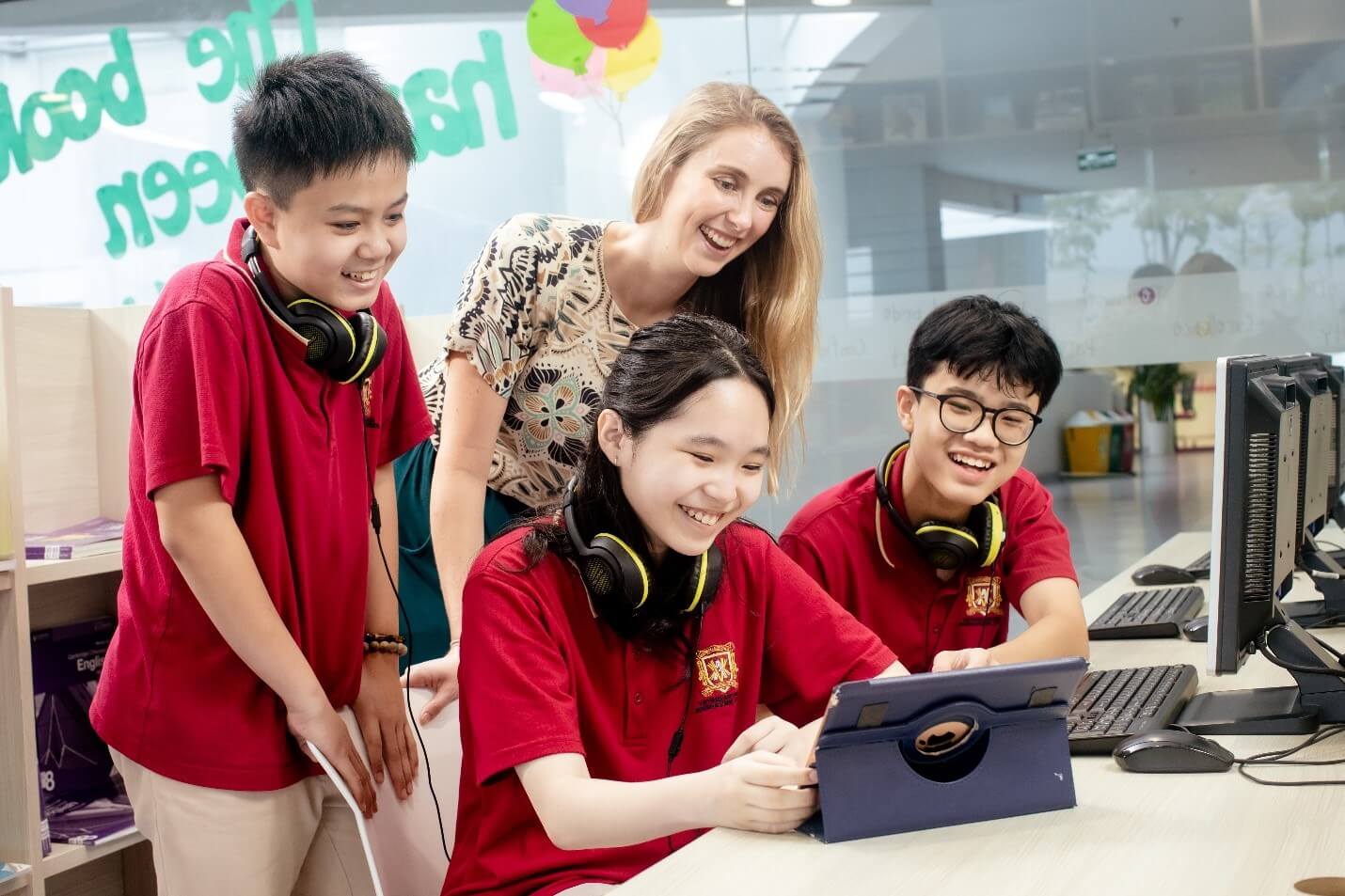 Nurturing global citizens with core values
Fostering courage and shaping personality is an indispensable part of educating a person. As for VAS's education philosophy, the youth need to learn how to be "a good person" before becoming "a successful person". The "7 core values for VAS students" are built to offer a firm foundation of essential values for students to become global citizens in the future.
Building the "green" campuses with 5-star standards
In August 2016, a green school – VAS Garden Hills has officially welcomed its first students from Go Vap and nearby areas. The campus is considered a school satisfying Cambridge standard with greater than 2,000m2 space consisting of pool, football pitch, outdoor playground… and the most modern equipment. Two years later, VAS continued to launch 2 more campuses, Sala and Riverside, and leading in the coverage in all districts with 7 campuses. A modern study environment filled with green patches inspires the student's creativity and help them unleash their potential in different fields.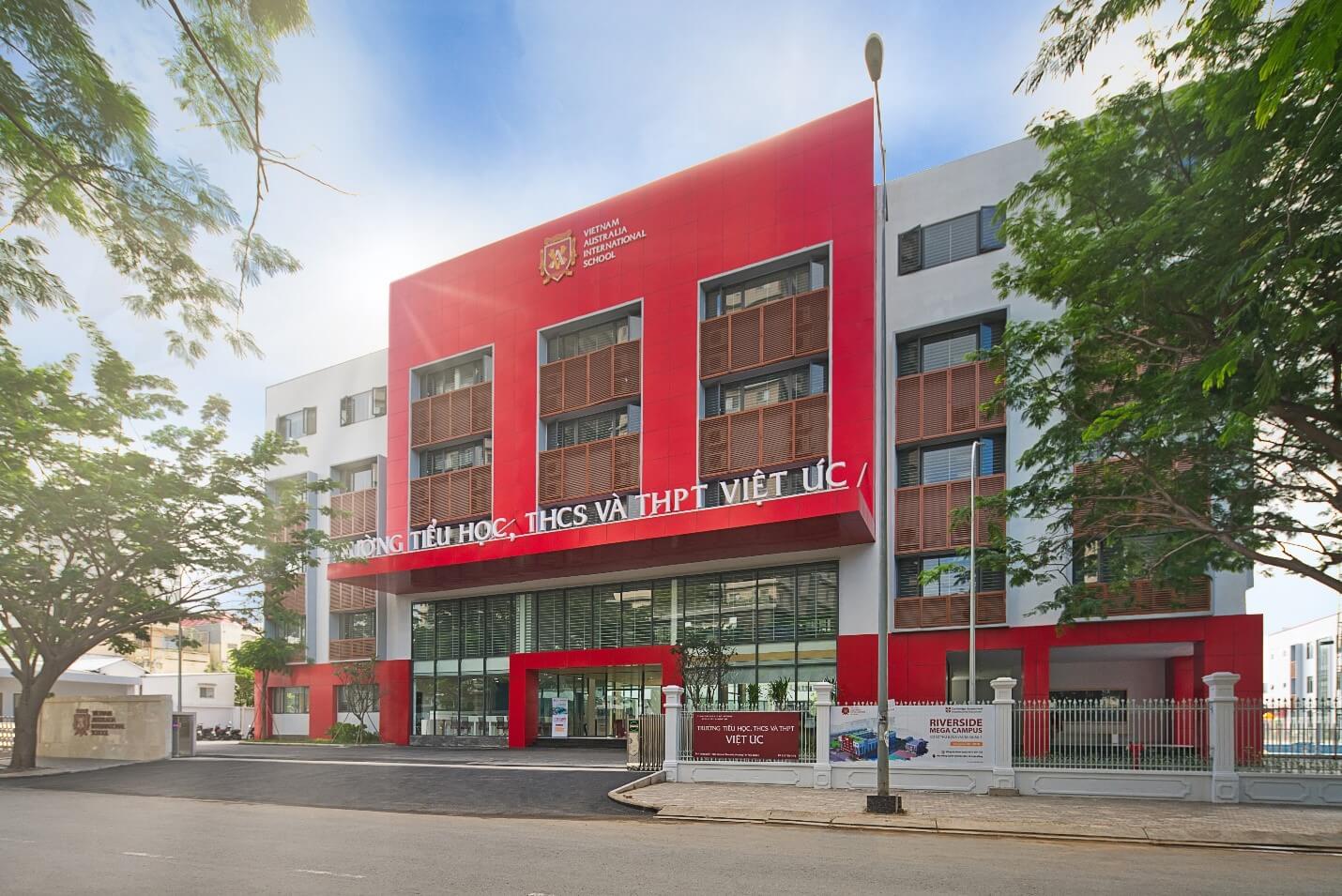 Developing a team of world-class teachers
The teacher's quality is the golden key to any educational institution. Understanding this, VAS has cooperated with Cambridge to set up a Cambridge professional development center for Vietnamese teachers. The school also maintains competitions such as "Creative and talent teacher", and "Excellent homeroom teacher" in order to create environment for its teachers to cultivate expertise before competing in the competitions for teachers in the city and national levels. Last September, VAS has had 3 excellent teachers achieving the Microsoft Creative Educator Award for the school year 2020-2021, among 265 teachers in the country.
Professionalizing the playground for talent and academic development
The mentoring, coaching and sharing from leading experts from various fields and the profession in organizing student's competitions of VAS such as "VAS's Got Talent", "VAS Olympics", writing and painting contests, or project of making movies from literal works… help students enrich their experiences and springboard their talents.
Teaching real life lessons through field trips
The field trips are the most anticipated activity at VAS. Annually, students will attend the excursions to many regions from the Central coast to the Highlands, the Southwest region… to study nature, the culture and lifestyle of local people. Through the trips, they enhance their independence, cultivate friendship and develop teamworking skills.
Accompanying students in the environment and community projects
With the spirit of education based on practical lessons, VAS has always been a pioneer and an example for students in activities contributing to the environment protection and community. Over the 3 years of implementing the themes "Green Year", "Sustainable Development" and "Renovation base on true values"; the school, the parents and students have carried out plenty of practical projects to help the community such as "Raising funds for the beloved Central of Vietnam", "Wings of Dreams" community project or supporting the Vaccine Fund and people in difficulty during Covid-19… VAS is also an educational organization with 2 times winning the Corporate Social Responsibility recognition by The Saigon Times online newspaper.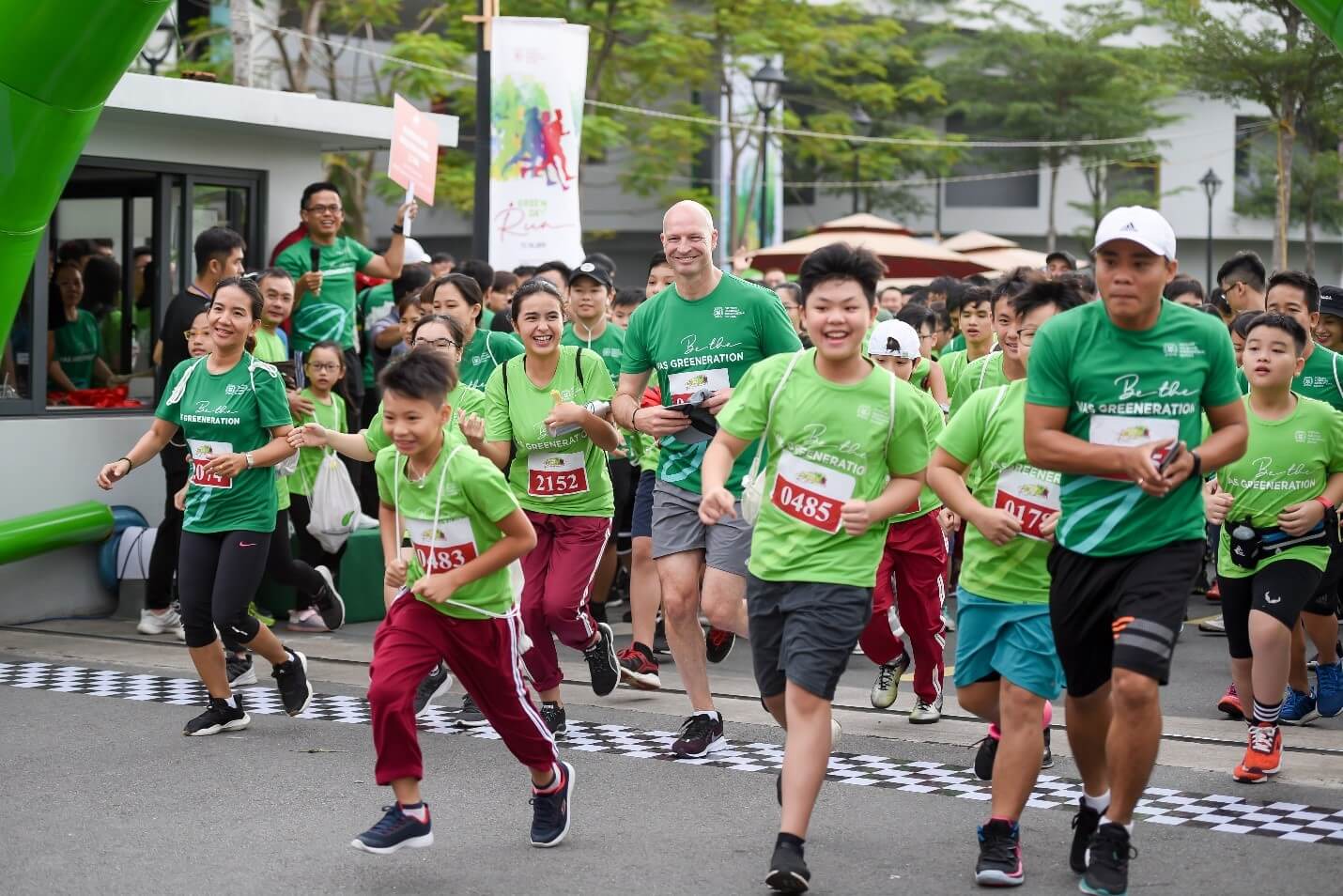 Offering a high-quality combo of qualifications for "scholarship hunting" for grade 12 students
International qualifications (Cambridge A Level, IELTS from 6.5 and above, Full License and ICT certifications) together with rich experiences in extracurricular, community activities and the intensive career guidance activities have helped VAS's students confidently apply to universities overseas. Every year, VAS has more than 90% of 12th graders being accepted to and achieving scholarships from well-known universities and colleges around the world.
Welcoming the F2 generation back to school
Over 18 years of establishment, the school has given wings to thousands of students to grow up and develop. Many of them have become businessmen, engineers, professionals… in various fields and are contributing values to the society and country they are living in.
VAS is also proud to be an international school in HCMC to have a F2 generation- the child of its alumni, attending the school. This is the proof of the education quality and sustainable development of an educational organization with significant years of experience.
Last December, VAS has made it to the list of 42 businesses with significant Corporate Social Responsibility activities in 2021 recognized by The Saigon Times online newspaper. The Saigon Times CSR program aims recognize and honor businesses for their positive contributions to the prosperity and sustainable development of the community. VAS was the only educational organization in HCMC to receive the award twice.Learn more about the international education programs and promotion for enrollment at VAS at https://www.vas.edu.vn or via hotline 0911 26 77 55.