At the end of 2021, Vietnam Australia International School (VAS) made a strategic move by joining XCL – an international education group headquartered in Singapore, while remaining under the majority ownership of TPG. This has indeed opened a new era of academic opportunities for its students and teachers who will be able to interact and benefit from partnerships with schools in Singapore, Malaysia and other schools planned for the region.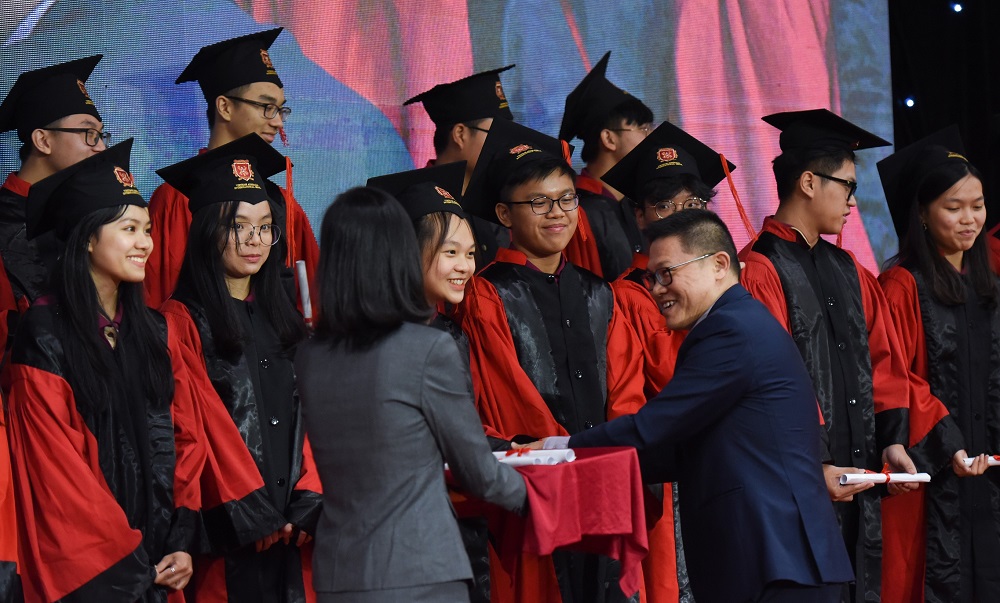 Putting Vietnamese education on par with neighboring countries
XCL is known as one of the largest premier education groups in SE Asia currently serving a diverse community of more than 20,000 students with 17 high quality schools benchmarked against international standards. This collective XCL group includes XCL World Academy, XCL American Academy, REAL Schools, Sri KDU Schools and now the VAS school group – the first and only member from Vietnam.
It is apparent that VAS's entry to XCL Education has further affirmed its position in the Vietnam international school market – not only leading in the number of students and campuses in HCMC but also operating with a clear vision and strategy in offering Vietnamese students a top-notch international education.
In this new move, the school has welcomed Ms. Helen Kavanagh, a highly experienced education business leader from the UK, to take on the role of VAS Chief Executive Officer from February 2022. Ms. Helen has a BA (Honours) from Sheffield University; a PGCE (Leicester University) and 2 further postgraduate degrees in Education Management from Manchester Metropolitan University. With more than 35 years of managing and operating many educational institutions in the UK, China, UAE, Qatar, Turkey, India and Jordan, she still gains a buzz from being in the school environment. Before coming to VAS, she served as CEO of the prestigious Wellington College China Group of 7 schools, providing bilingual, and international education including IB and the same Cambridge academic programme as VAS.
Ms. Helen says: "VAS students will be centre stage as we offer them the chance to access world-class academic opportunities, take on new challenges to further develop themselves, and connect with international friends through the gateway that being part of the XCL group generates."
Upholding the education quality and focusing on the strength of each student
As a pioneer in HCMC in introducing the Cambridge academic programme, VAS has always remained at the forefront of other international schools in terms of students' academic performance. Last school year, 66% of VAS's grade 10 students achieved A*-B grades in the IGCSE exam. In the AS and A-Level exams, 52% of the grades are A-B and 50% of the grades are A*-A, respectively. These results are all improved in comparison with the ones achieved by VAS students in the previous exam year and by far beyond the world average in 2019. In the National MOET programme, 99.6% of students ranked Fair or better and 62% graduated with an Excellent score. These impressive results together with many achievements in other arenas have provided VAS students a springboard to apply and gain high-value scholarships from many renowned universities around the world and in Vietnam every year such as the University of Chicago, King's College London, Miami University, Melbourne University, RMIT Vietnam, University of Economics Ho Chi Minh City…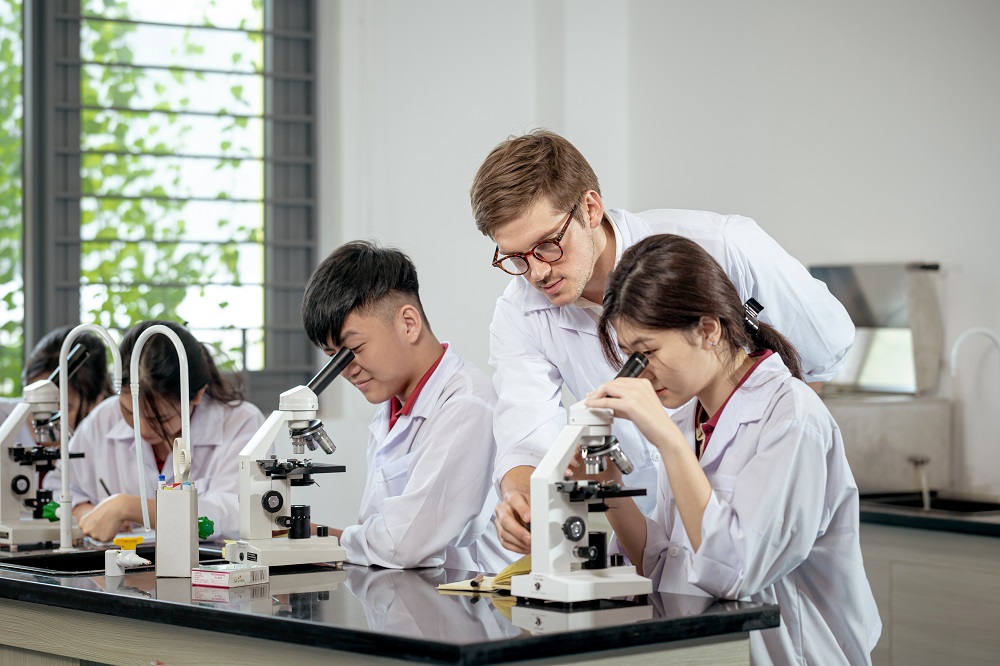 From the next school year 2022–2023, to further build a strong foundation of knowledge and skills for students from young ages to pursue the international education programme in higher education, VAS also intends to offer the Cambridge Academic Programme International (CAPI) pathway to Primary students from grades 1-3 at some campuses.  This is expected to be the most international preparation for students before entering secondary school. Parents can choose between the three study pathways which are CEP, CAP or CAPI depending on their direction and the most suitable pathway for their child.
All of VAS's educational programmes are developed based on its core values and educational philosophy, which is to respect the unique potential of each child and support them to develop their own strengths. This philosophy is well aligned with XCL's mission to produce the best outcomes for students, not just with excellent, world-class academics and co-curriculars, which are a non-negotiable, but also with the tools, mindset, and exposure they need to pursue their dream jobs and confidently navigate the future successfully.
"I am well versed in the growing trend from parents for high standards of education and firmly believe it is our duty to educate children in such a way that enables them to achieve their best by becoming lifelong resilient learners who are able to think critically, apply their knowledge, and articulate their thoughts clearly in order to meet the expectations of the world we live in today and that of the future," Ms. Helen, VAS CEO shared.
With that in mind, from 2022, all VAS's academic and talent development activities for students are upheld and further promoted with "Certificate of Achievement" – a series of certificates to recognize students' achievements and encourage them to foster their strengths and pursue their passions to succeed in the future.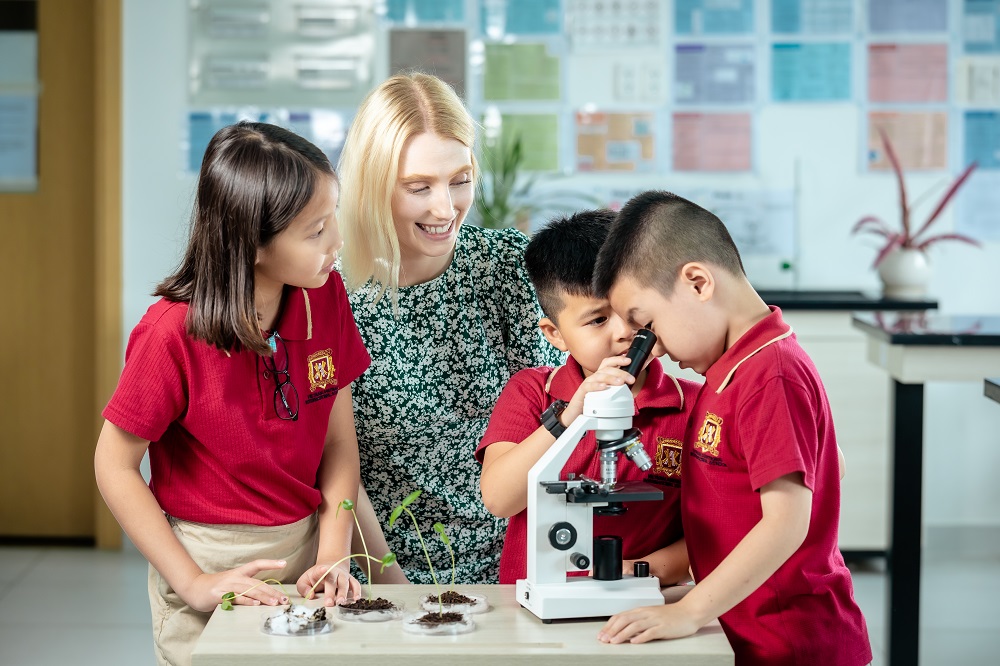 Parental engagement and companionship are key
Since VAS' establishment 18 years ago, the trust and companionship of parents have played a key part for VAS to reach the position it is today – the biggest school system in HCMC with more than 7,000 students from Kindergarten to Grade 12 attending. To support parents amid the prolonged Covid-19 period that has significantly affected their family's financial situation, and in appreciation of parent loyalty, VAS offers no increase in tuition fees for all current and new students enrolled in the school year 2022-2023. More especially, all current VAS parents will receive a special discount of 50% tuition fees when enrolling their children in the VAS Summer Camp 2022 – a highly rewarding programme for children to develop English proficiency, talents and life skills. VAS will continue to work together with parents to enable each child to be the best he or she can be.
VAS is recruiting students for the academic year 2022-2023 in 3 learning pathways, including: Cambridge English Programme, the Cambridge Academic Programme (Bilingual), the Cambridge Academic Programme International (Fully integrated)With an attractive promotion of 3% discount on tuition fees for full payment and free placement test (terms and conditions applied).Find out more about the international education programmes at VAS at https://www.vas.edu.vn or via hotline 0911 26 77 55.