Ginger-shaped cake is a traditional dish of Cham ethnic people living in the central province of Ninh Thuan and the southwestern region. The traditional cake is also seen at Ba Thu Bon festival taking place in Thu Bon Village in Duy Xuyen District, Quang Nam Province.
Three years ago, in 2019, we saw ginger-shaped cakes for the first time in Ba Thu Bon Festival. Local women made these cakes on the spot to introduce to visitors to the festival. The cake is also appears in spring ceremonies in Duy Xuyen.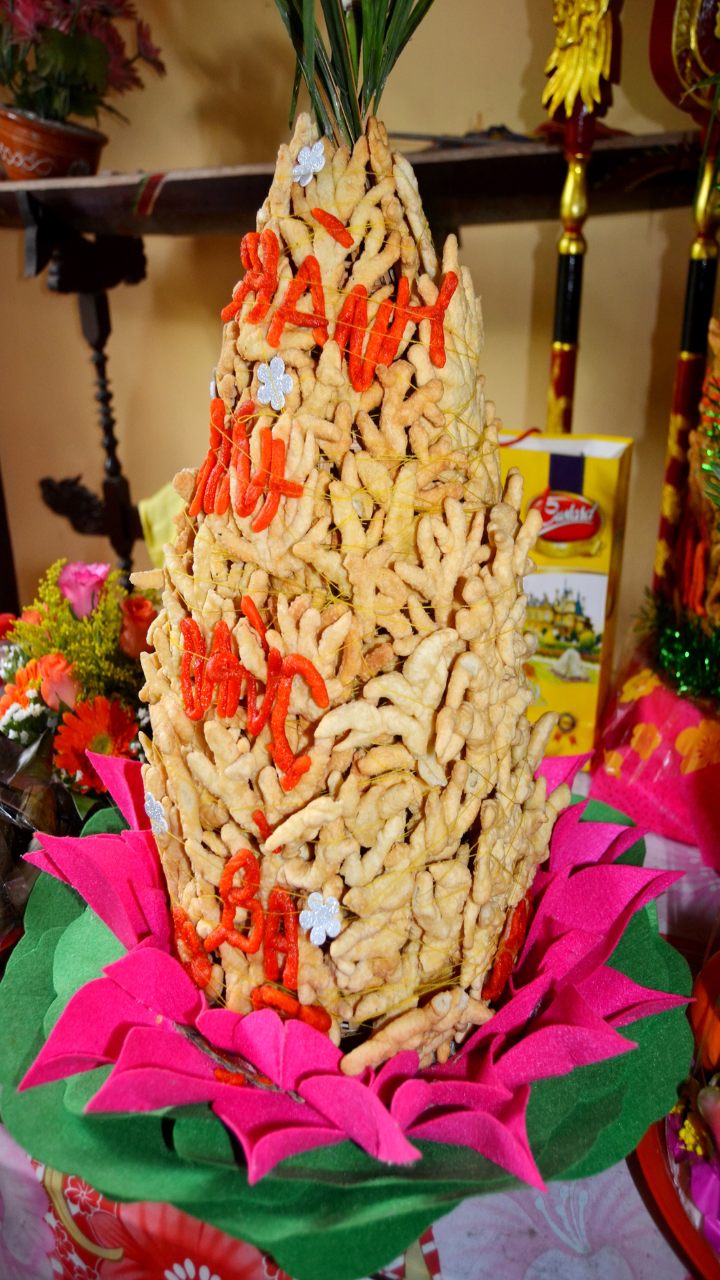 Actually, the ginger-shaped cake is created by Cham ethnic people. The cake is made to worship their ancestors and pray for a happy life on their special occasions.
Rice flour, sugar, egg and yeast are ingredients for the ginger-shaped cake. Rice flour is mixed with egg, yeast and some water to get a dough that is then formed into gingers. To keep their shape, local cooks often put them on banana leaves.
The "gingers" will be deep fried until light brown. The banana leaves will be split off from the cakes in hot oil. At that time, the banana leaves will be taken out. The ginger-shaped cakes are dipped in sugar syrup and dried within 10 or 15 minutes. Now, they are ready to be served.