As one of the world's most famous brands, Coca-Cola Beverages Vietnam Limited, or Coca-Cola Vietnam, has been present in the country since 1994. The beverage company is striving to run its factories in HCMC, Danang and Hanoi with the production lines matching the firm's sustainable development strategy.
Coca-Cola Vietnam has been implementing an array of corporate social responsibility (CSR) programs for a better society, with a focus on sustainable development.
Sustainability embedded in business strategies
Integrating CSR, especially for sustainability, into its business activities, Coca-Cola Vietnam has always paid much attention to each of its steps in production. Through its "World without Waste" long-term strategy, the firm is contributing to building a green and clean Vietnam.
In 2018, Coca-Cola started to initiate the "World without Waste" program, with three pillars, including Design, Collection and Partnership. The beverage company has set the ambitious targets of making its packaging 100% recyclable globally by 2025, using at least 50% recycled material in packaging by 2030, and collecting and recycling the equivalent of every bottle or can it sells globally by 2030.
Coca-Cola ended the use the plastic shrink-wrap across multipacks of its Dasani bottles in 2019, in an effort to make its packaging more sustainable. In the same year, the firm teamed up with its partners to form a recycling alliance called PRO Vietnam to boost the local circular economy and accelerate the process of collecting and recycling waste in provinces and cities nationwide.
In September 2022, Coca-Cola Vietnam launched its first Coca-Cola bottle made from recycled plastic in the local market. It took the firm several years to prepare and debut the 100% recycled plastic bottle. Vietnam was the first market in Southeast Asia to launch the sustainable packaging
With its devotion to the green community, Coca-Cola is joining hands with The Ocean Cleanup to install river cleaning systems Interceptor™ in the Can Tho River, collecting 400 kilograms of trash every day.
In response to the Vietnamese Government's call for the fight against climate change, The Coca-Cola Foundation supported US$150,000, or VND3.5 billion, for WWF-Vietnam, a conservation organization, to speed up the recovery and storage of water at the Tram Chim National Park and surrounding areas in 2022-2023. The meaningful action has contributed to Vietnam's endeavor to tackle climate change.
Considering customers' health as a key factor for its production, Coca-Cola is lowering sugar in some of its products and introducing more options of low- and no-sugar beverages to customers. The move is aimed at diversifying its products and meeting the demand of customers.
One of the activities for its sustainability strategy is diversifying its workforce and promoting gender equality. The company is moving towards the fairness for all of our employees, aiming for 50% of women leaders globally by 2030.
In line with The Coca-Cola Company globally, Coca-Cola Vietnam is pursuing the sustainability strategy to create positive changes and benefit the community and the environment.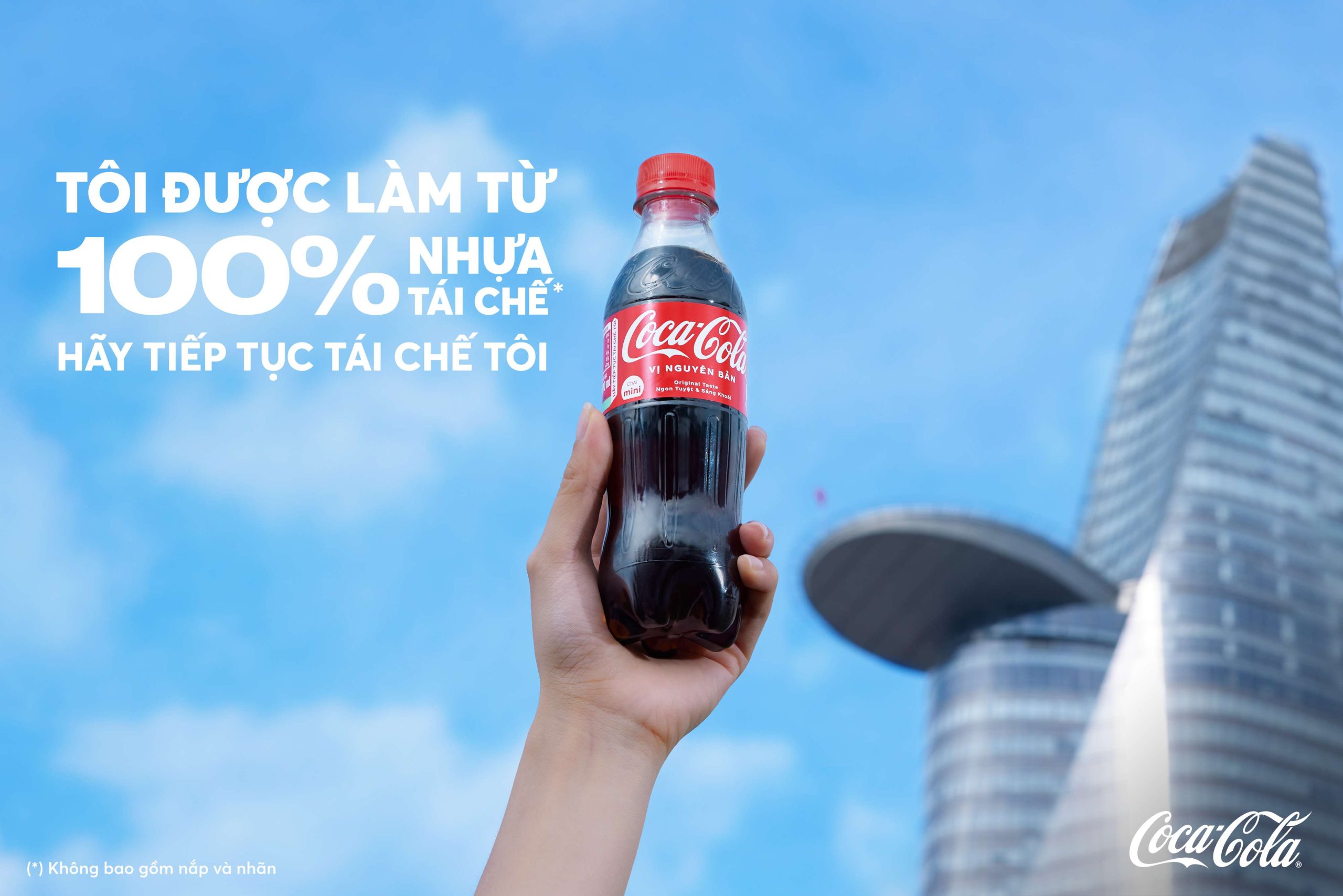 Spread humane values through countless social programs
Water is an indispensable part of Coca-Cola's production, so the firm realizes the significance of water in residents' daily activities.
As a pioneer in the conservation of water, Coca-Cola is committed to give back water used for its production to the Vietnamese community. Its EKOCENTER initiative has provided over three million liters of clean water to needy people in 12 provinces and cities nationwide.
Furthermore, since its rollout by the beverage company in partnership with CFC Vietnam in 2018, the "Clean Water for Schools" program has presented dozens of drinking water filtration systems to more than 28 schools in Danang City.
During its long-time CSR journey, Coca-Cola Vietnam has carried out a wide range of social activities to spread love and kindness to disadvantaged people across the country. Since 2020, the Coca-Cola Foundation has contributed over VND16 billion to the nation's Covid vaccine fund through the Vietnam Red Cross Society, and equipped protective gear to frontliners.
When flash floods battered the central coastal city of Danang in October 2022, Coca-Cola was not an outsider, but made contributions to help the people cope with the aftermath of the floods. The firm has made a contribution worth US$250,000 to support affected households in the city.
Each year, Coca-Cola Vietnam sets aside part of its budget for CSR practices to lend a helping hand to residents living near the Coca-Cola factories and poor people nationwide. Notably, the beverage company has been implementing some Tet support programs to bring a warm and happy Tet holiday to underprivileged families. In 2023, Coca-Cola Vietnam is set to spend VND3 billion financing its "Tet changes – Magic stays" program.
In all circumstances, Coca-Cola Vietnam is always put CSR at the very root of its core values and business strategies, with its special priority for sustainability-minded programs which benefit the people, the society and the environment.
Since its establishment in 1984, the Coca-Cola Foundation, a global philanthropic arm of The Coca-Cola Company, has spent over US$1.4 billion supporting sustainable community initiatives worldwide.
In 2021, Coca-Cola extracted 2% of its profits to finance its social programs in all countries and territories where it is operating. The figure was double that annually committed by the firm.