After different waves of Covid-19 infections, various countries have restarted or plan to restart their economies. What underpins these efforts?
In general, two factors determine the readiness for economic reopening:
The number of new cases is within the capacity of the healthcare system.
Local healthcare systems are capable of detecting, managing and preventing new cases. Healthcare capabilities, including intensive care units (ICU), are essential. Rapid testing capacity is crucial. There should be a system to determine and isolate cases and digital tools to enable real-time sharing of data (however, different countries may need different systems). Healthcare resources matter, including competent doctors, sufficient hospital beds and protective gear, as well as community awareness by virtue of the timely update of scientific information.
Experience from other countries shows that there are four phases of reopening—the first phase and the fourth phase are associated with the highest and lowest levels of readiness respectively (Chart 1).
This matrix allows policymakers to assess how far a locality (cities, districts, wards, etc.) can restart its economy during a certain period. The model is not static, but dynamic—a place will be more ready when there are fewer infections, a better pandemic management mechanism is in place and the public healthcare system is reinforced.
The journey towards restarting the economy and entering the new normal can be summarized as follows:
From Phase 4 (a low level of readiness and high level of infections) to Phase 3 (a low level of readiness and a low level of infections): mandatory social distancing is in place to slow the spread of the virus and allow localities to start reopening its economy via measures in Phase 3.
From Phase 3 (a low level of readiness and a low level of infections): when the economy restarts, the capabilities of the healthcare system improve significantly and allow a transition to Phase 2. However, a locality may slide back to Phase 3 and Phase 4 if infections rise.
Phase 2 (a medium level of readiness and a low level of infections) to Phase 1 (a high level of readiness and a low level of infections): A locality will enter the new normal where the healthcare system has expanded capabilities, infections are low and localities can adopt measures for Phase 1.
Localities must develop suitable criteria to measure how infectious a virus is. The transmission rate is an ideal criterion but it requires massive testing capabilities and may not be feasible in some countries. Alternative criteria include the rate at which infections increase and the total number of cases.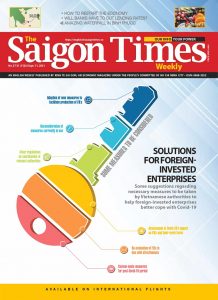 Restarting the economy entails a thorough grasp of each region's economic profile. To that end, policymakers must combine infection risk assessment and the relative economic importance of each sector, using criteria such as the total number of jobs, where job losses occur and how different sectors contribute to the economy. Strategic sectors, such as healthcare, defense and public security, must continue operating even in a period of stringent social distancing. So essential items such as food, pharmaceutical products, energy, water, fuel and communications. The remaining sectors can open gradually when the pandemic becomes less severe.
Different sectors may be relaunched in different phases—some may need to wait until infections have dropped drastically or there are clearer guidelines for each scenario. In particular, when sectors start reopening, the authorities should offer health and behavior guidelines such as the safe distance to maintain, sectors that should proceed with work-from-home arrangements, how hygiene and health standards can be upheld, how new cases can be promptly detected and managed, as well as information flows and enforcement measures. This will help the sectors restart more safely. Moreover, there may be sector-specific requirements. The authorities can work with trade associations to design standard operating procedures for each industry.
Also important is the target vaccination rate, as well as the database for assessing the reopening process and fostering improvements. For example, in the United Kingdom, the gradual reopening of the economy requires the Government to ponder the latest data on the impacts of each phase, including:
 Evaluating the effects of the vaccination program.
 Studying whether there is evidence of vaccines proving effective in reducing the hospitalization and death rates among the vaccinated.
 Studying whether the transmission rate causes the hospitalization rate to increase and increase the burden on the healthcare system.
 Assessing risks pertaining to new variants.
In short, the reopening of the economy hinges on the categorization of different sectors according to their levels of readiness. For each phase, the authorities must determine the intensity of implementation and make adjustments to policies and programs. Policy coordination should be sufficiently flexible to prevent conflicts from hampering the implementation process. Policy consistency is also more critical than emergency support.
By Tran Hung Son & Ho Huu Tin(*)
(*)HCMC University of Economics and Law