As house prices keep rising and show no signs of cooling down, many people find it extremely hard to acquire a home, especially in major cities. However, is it really impossible to buy an apartment in the downtown areas of Hanoi at VND2 billion?
Statistics from Savills Vietnam show that the avarage house price in Hanoi hit a record high of VND47 million per square meter in 2022, up 53% over the first quarter of 2019. Consequently, many people express concern about whether they could afford a home with VND2-3 billion or not.
Actually, affordable apartments priced at around VND2 billion have yet to disappear from the Vietnamese market. There are a few projects offering this price range in convenient locations in the downtown districts of Hanoi.
In search of VND2-billion apartments in downtown areas
With savings of VND1.8 billion after 12 years working in the city, Van Hung (aged 34) and his wife decided to borrow some money from relatives to buy a home. They had searched for an affordable apartment for months and finally found a two-bedroom one from the Hanoi Melody Residences Project in the southwest of the Linh Dam Peninsula in Hoang Mai District. The apartment was priced at only VND2.1 billion, which is affordable for him.
Hung and his wife wished for a new apartment of about 70-80 square meters close to their company on Hai Ba Trung Street as they worked together there. At first, he prioritized searching in Dong Da and Cau Giay districts, yet he could not find one. The house prices in those areas were all high, with an apartment of 50-60 square meters priced at around VND3 billion.
"We turned to other districts like Nam Tu Liem and Long Bien, quite far from our company, but the prices of newly launched projects seemed the same as those in Dong Da and Cau Giay. Luckily, I learned that a friend of mine bought a two-bedroom apartment in Hanoi Melody Residences before the Tet holiday at a very reasonable price. After Tet, we visited there and found an apartment that satisfied all our requirements. Besides its spacious design and modern amenities, the apartment is just a 25-minute drive from our workplace. As the investor offered lots of incentives for home buyers, we decided to buy a 75-square-meter apartment there," Hung said.
His apartment was offered at a list price of around VND3.5 billion. With incentives and discounts from the investors, the house price was lowered to VND2.1 billion, equivalent to nearly VND30 million per square meter. Currently, it is not easy to find an apartment sold at this reasonable price in Hanoi, according to Hung.
Data from Batdongsan.com.vn shows that the apartment prices in the inner city are all over VND30 million per square meter. For example, the selling prices of apartments are from VND70 million per square meter in Dong Da District, VND88 million in Hai Ba Trung District, VND47 million in Cau Giay District, and VND31 million in Long Bien District.
"I saw lots of people making a visit after learning about the project when I went there, but not many apartments were left for sale. I was afraid that I would lose this opportunity if I did not make a quick decision," Hung added.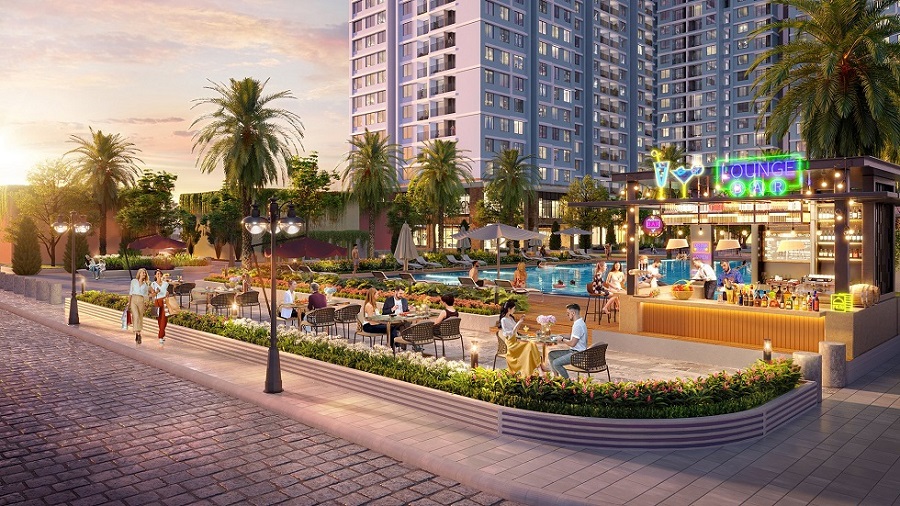 Hanoi Melody Residences is one among few primary projects to open for sale in the second half of 2022 and quickly reach an absorption rate of over 90% at the end of 2022. The project received positive feedback from home buyers thanks to its full legality, prime location, modern utilities, beautiful design, and investor's incentives.
Right after the Tet holiday, sales events for the Hanoi Melody Residences project were always crowded with home buyers. Most transactions were quickly conducted due to the limited number of apartments available for sale.
Housing demand increases amid supply shortages
According to data from Batdongsan.com.vn, the demand for apartments nationwide surged by 64% on average in January this year. The total number of searches for apartments in Hanoi increased by 57%. Meanwhile, the segment of apartments with the selling price above VND50 million per square meter recorded the highest increase in customer interest, up 97% over the same period last year.
Despite a surge in housing demands, the supply seems to be on the decline. The 2023 Vietnam Real Estate Market Outlook report from CBRE Vietnam shows that the new launches of Hanoi's condominiums in 2022 saw a year-on-year decrease of 12.3% to 15,100 units. Among those, the high-end segment accounted for 55% of the total figure, followed by the mid-end segment with 44%.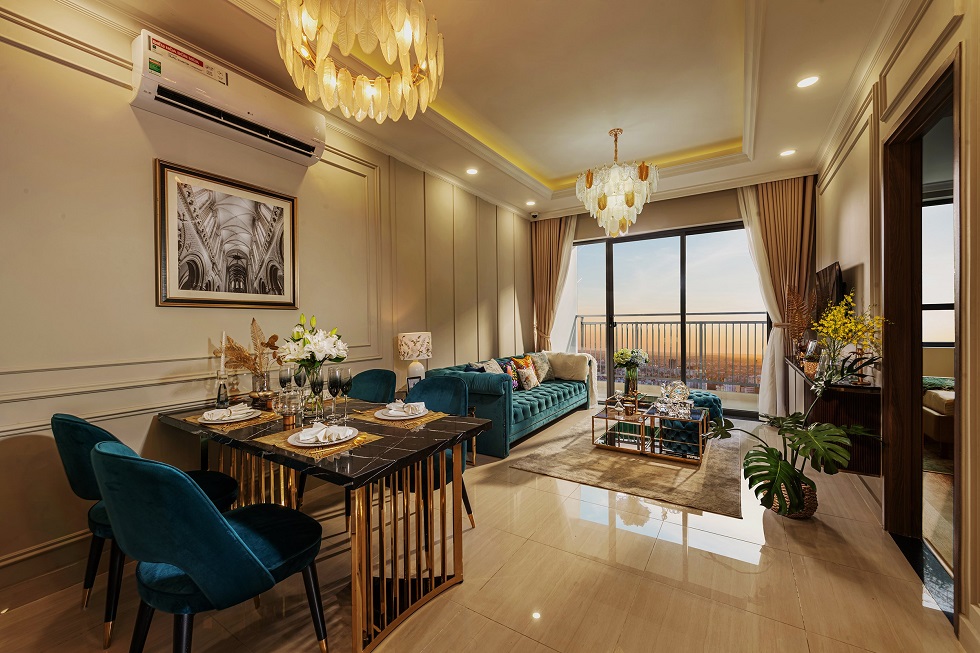 This is the third year in a row that the property market has recorded a drop in new condominium offerings. However, Hanoi is forecasted to face more severe shortages of housing supply in 2023. According to CBRE, the number of new apartments for sale may fall slightly or be equivalent to the figure in 2022, which is about 14,000-16,000 units. Meanwhile, primary prices are expected to rise by 4-6% per year over the next three years as a result of the improved positioning of urban housing projects and the introduction of high-end and luxury projects in prime locations.
Given the situation of the property market, the Hanoi Melody Residences project is considered an attractive choice for dwellers in the southwest of Hanoi to acquire a home at a reasonable price.
For more details, please visit: https://hanoimelodyresidences.com.vn/