"Over VND6,000 billion and many sweat drops under the scorching heat of the border area. Sleepless nights to race against time, bleeding and callused hands and feet on rocky and deserted fields. Although the wounds had not healed, we had to carry on with our work… These challenges made us even more resilient and stronger to create Safari Solar Farm An Hao, contributing to transforming An Giang's tourism after the pandemic," the investor recalled this difficult time.
Situated at the foot of Cam Mountain, the An Hao solar farm and tourist site covers over 150 hectares with beautiful scenery and green mountainous view. The site appears in front of your eyes like a magical light palace, with the marvelous That Son Range having been turned into a fairyland – An Hao Wonderland.
Land of humanity
An Hao Ward, Tinh Bien District, An Giang Province was once a poor region in Vietnam with five nos: no land for production, no electricity, no clean water, no asphalted road and no education for children. Farmers left fields, youngsters left villages, fields were left deserted and grasses were even unable to survive. No one thought it can be transformed into a trillion-dong tourist site.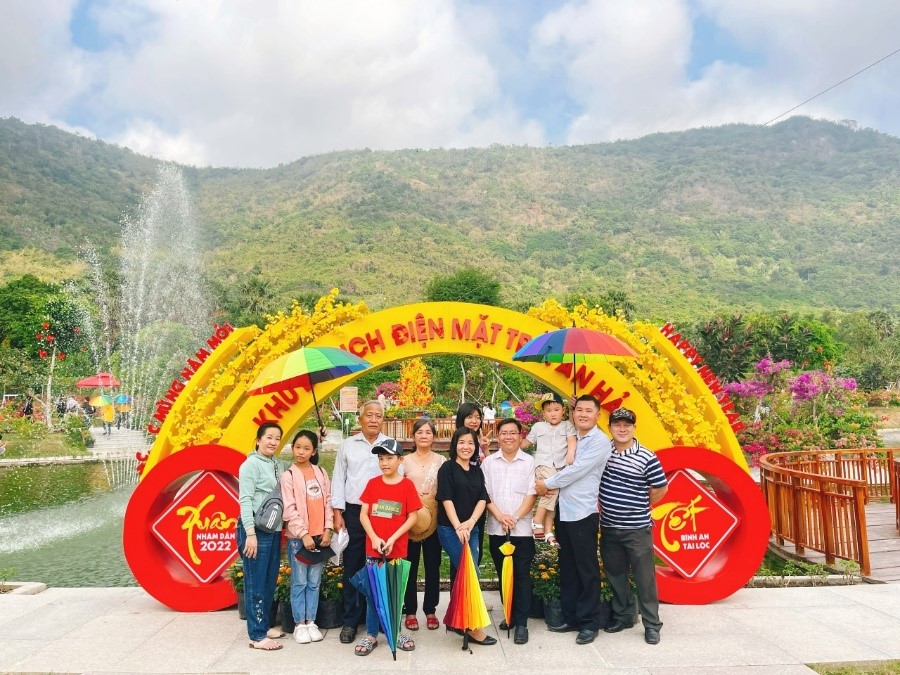 However, everything has changed after the An Hao Solar Farm was constructed, followed by an ecotourism site, offering jobs with stable income for hundreds of locals. Migrants also have a chance to come back to their hometown.
Under shining solar panels, people work hard to beautify this infertile land. The beauty of today has erased the poverty and melancholy of this half-mountain half-plain area. All miseries are now buried deep into the past. One day no one will recall long gloomy nights in this rough jungle region, which bound down generations of hardworking people.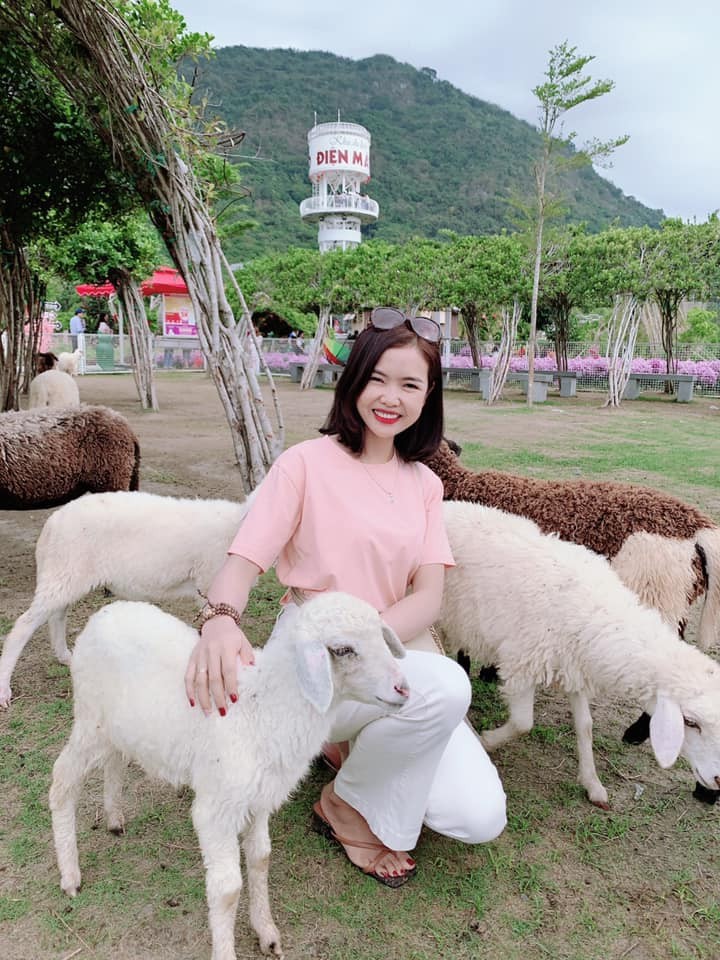 This was a tough but prideful and poetic journey of constructing the An Hao Solar Farm over two years ago. Today, the majestic Safari Solar Farm An Hao stretches at the foot of Cam Mountain, which is surrounded by cloud all year around.
Safari An Hao as a magnet bar
A group of businesspeople from South Korea recently visited Safari Solar Farm An Hao when "the sky was reopened" after a long closure due to the Covid pandemic.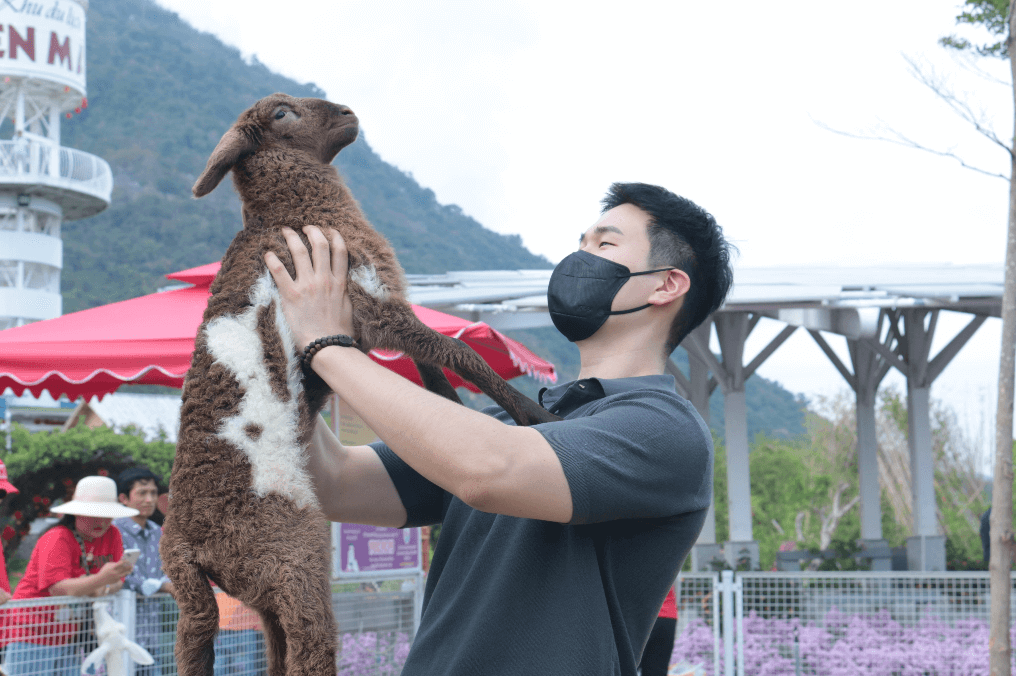 They enjoyably explored all areas of the tourist site, from the sheep farm to the "Buddha Hand" site and the windy Thien Canh Lake. They contemplated the Pin Farm from the Thuy Watchtower, enjoyed the scent from the five-color flower park and watched sunset at 6 p.m. At that time, Safari Solar Farm An Hao shed a wonderful spiritual power that no one could explain.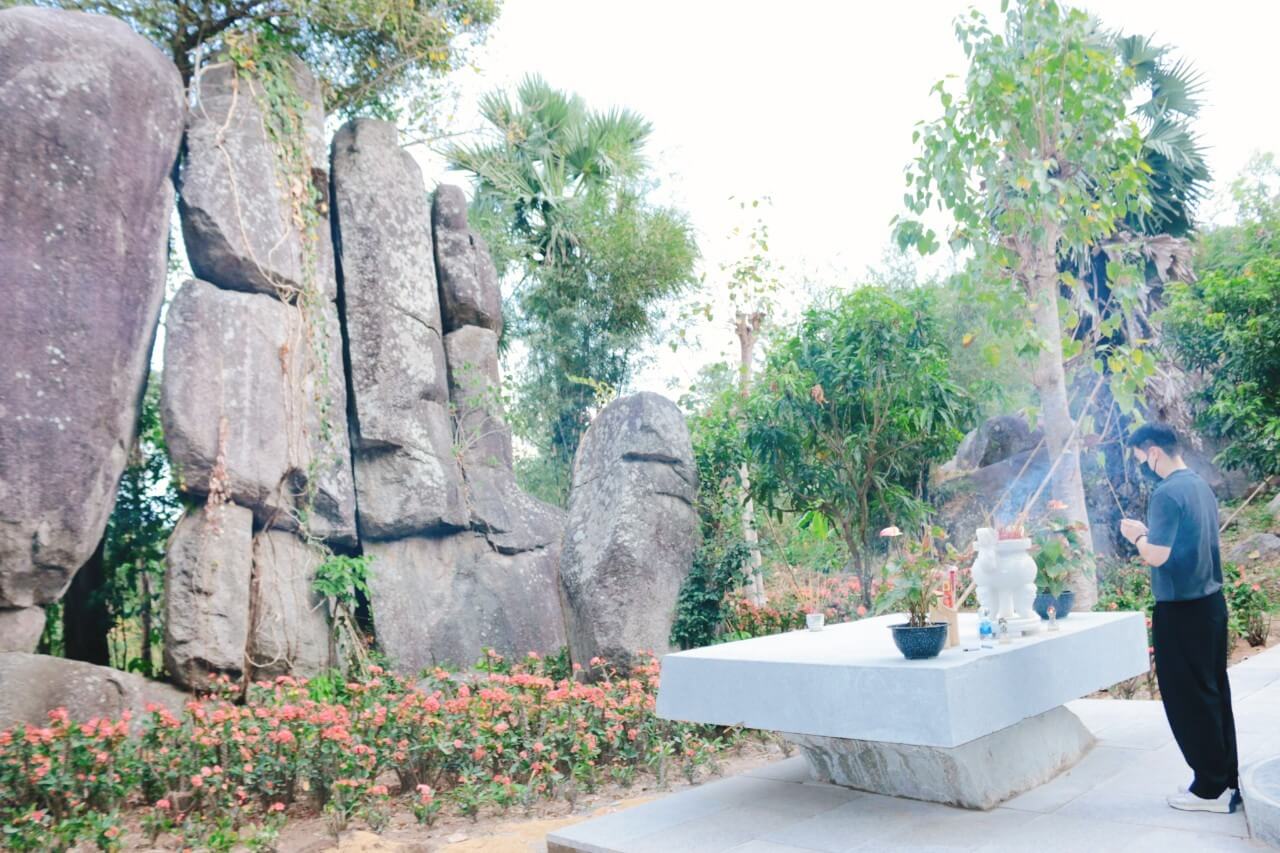 The Korean businesspeople group comprised 15 members, who are chairpersons and general directors of hi-tech corporations visiting An Giang to sound out investment opportunities. They were very impressed by the one-of-a-kind beauty of Safari Solar Farm An Hao and the marvelous natural landscape of the That Son region. This demonstrates the vision, and mind and heart of the investor, who brings clean energy development technology to this region. The Korean businesspeople really admired the Vietnamese investor's resilience, vision and efforts to overcome difficulties caused by the Covid pandemic to develop an outstanding solar farm and ecotourism site.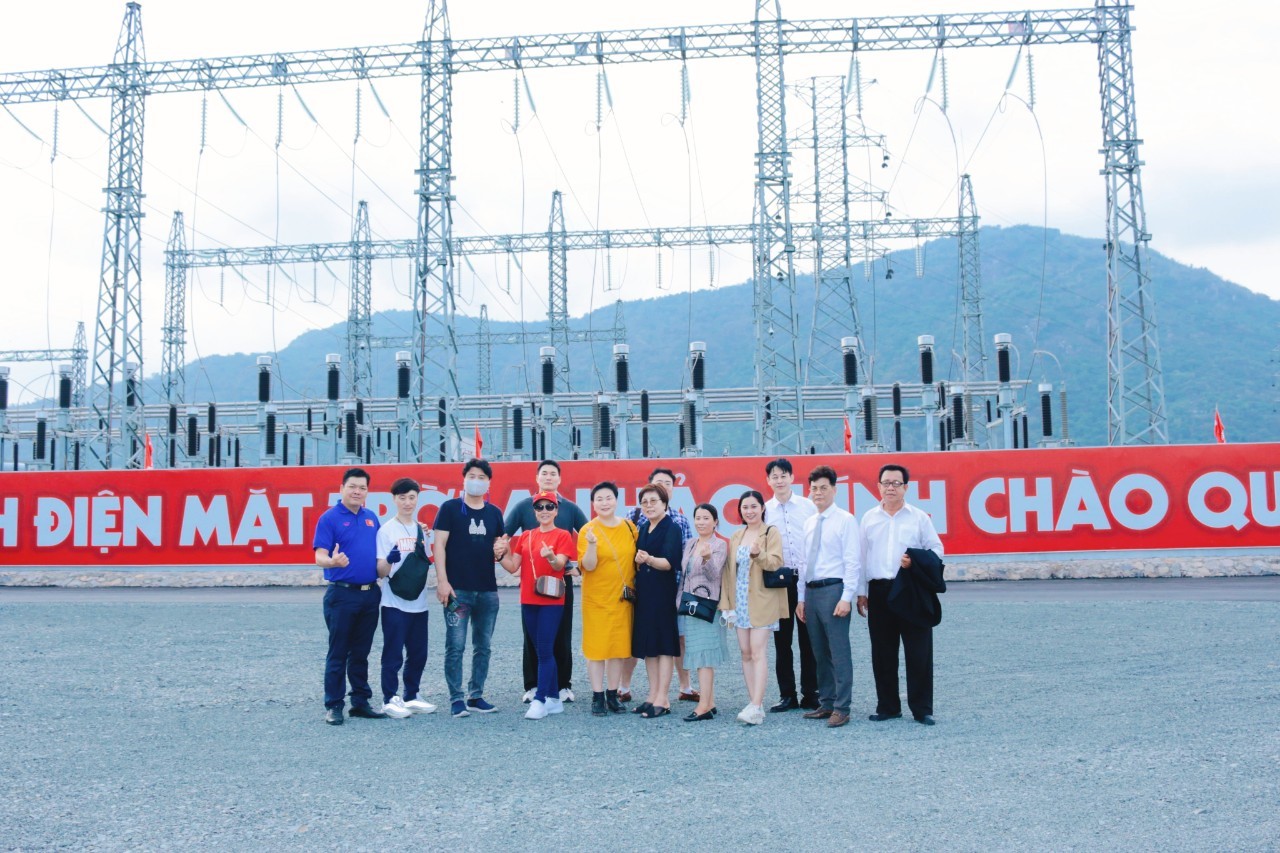 The project is a perfect combination of solar power and ecotourism. Safari Solar Farm An Hao embraces and breathes life to the landscapes and heritage of this mountainous area, and invests in the infrastructure and related services. Safari Solar Farm An Hao makes the most of the economic, political and social stability of the southwestern border area. This is the mission that the investor looked forward and fulfilled. And only this corporation can do it successfully.